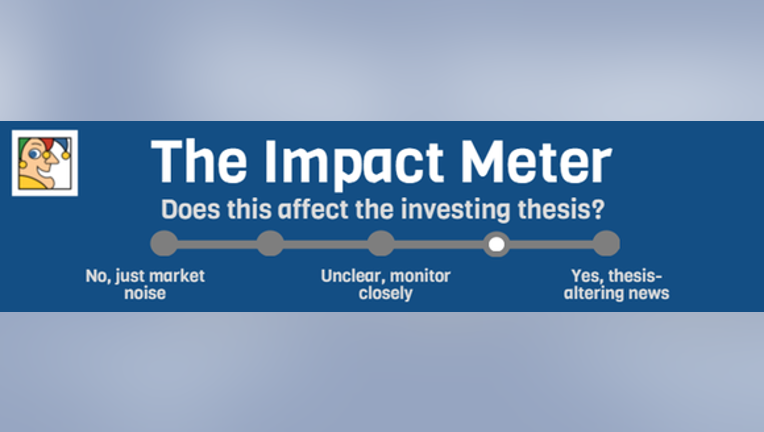 What happened?The annual consumer electronics show (CES) in Las Vegas, Nevada, kicked off in fine style on Jan. 4 thanks to NVIDIA CEO Jen-Hsun Huang. NVIDIA is perhaps best known as the king of graphics processors, and based on last year's 60% jump in share price, it's more than meeting investors' expectations in that regard.
But NVIDIA is also one of the leading providers of chips for the self-driving car market. Already, it boasts over 50 automobile manufacturing customers around the world thanks to its DRIVE PX computing platform, and that could change for the better soon. At CES, Huang introduced the latest iteration of NVIDIA's driverless car computing solution, and it appears to be a game changer.
The new DRIVE PX2 has 10 times the processing power of the previous-generation unit, and can process a whopping 24 trillion operations per second. Huang also announced that NVIDIA has already inked a deal with Volvo for its new DRIVE PX2, and other car manufacturers are sure to follow.
Does it matter?A discussion of self-driving cars often begins and ends with Alphabet and for good reason. The notion of driverless cars seemed a bit outlandish just a couple of years ago, but Alphabet has since logged over 1 million miles of testing, and is close to making it a stand-alone business, presumably because it's nearly ready to go mainstream.
Of course, it takes a lot of computing power to account for all the idiosyncrasies driving entails, and that's where NVIDIA's DRIVE PX2 enters the picture. Reportedly, NVIDIA already supplies Alphabet with self-driving car processors, and its new, lunchbox-sized super-computing chip should continue to earn its share of a market that is estimated to reach as many as 10 million cars in just four years.
The article Instant Analysis: NVIDIA Corporation Unveils New Supercomputer for Self-Driving Cars originally appeared on Fool.com.
Suzanne Frey, an executive at Alphabet, is a member of The Motley Fool's board of directors. Tim Brugger has no position in any stocks mentioned. The Motley Fool owns shares of and recommends Alphabet (A shares) and Alphabet (C shares). The Motley Fool recommends NVIDIA. Try any of our Foolish newsletter services free for 30 days. We Fools may not all hold the same opinions, but we all believe that considering a diverse range of insights makes us better investors. The Motley Fool has a disclosure policy.
Copyright 1995 - 2016 The Motley Fool, LLC. All rights reserved. The Motley Fool has a disclosure policy.