Instant Analysis: Nokia Corporation Acquires 80% of Alcatel Lucent SA Stock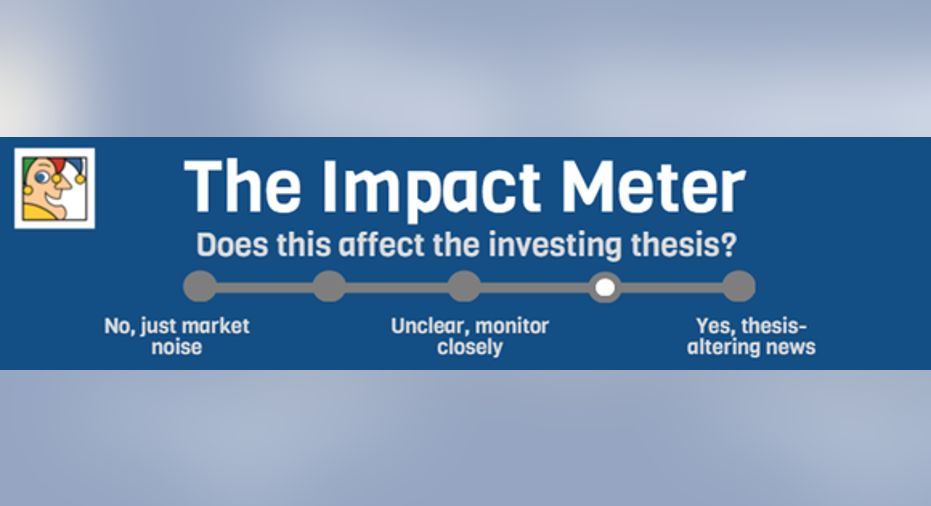 What happened?Nokia cemented its move deeper into the enterprise telecom equipment market after gaining control of nearly 80% of Alcatel-Lucent in a $17 billion merger.
Does it matter?Nokia's fall from grace in the consumer end of the market began with the introduction of the iPhone in 2007 and was largely completed with the sale of its handset business to Microsoftin 2013. Despite raising the specter of entering the market once again -- albeit not as a manufacturer of handsets -- it remains on the business and industry side, where it will concentrate its efforts. With the acquisition of Alcatel-Lucent, it will return in an even bigger way to North America.
The European Union gave the merger the nod this past summer when it noted there was little geographic overlap between the two companies and sufficient competition from the likes of Ericsson, Huawei, Samsung, and ZTE. Nokia will have an estimated 35% share of the networking equipment market, second only to Ericsson with a 40% share and ahead of Huawei at 20%.
Nokia is also not wasting any time as it says it plans to hit the ground running when the deal is finalized on Jan. 14. It declared that it will immediately offer "a combined end-to-end portfolio of the scope and scale to meet the needs of our global customers."
To gain control of the remaining shares that weren't tendered, Nokia is reopening the offering, and if it achieves 95% ownership, plans to "squeeze out" the remaining shareholders. And after the merger, as part of Nokia's 7 billion euro capital structure optimization program, it intends to return some 4 billion euros to its shareholders. Alcatel Lucent shareholders, however, will be precluded from receiving any of the windfall.
The article Instant Analysis: Nokia Corporation Acquires 80% of Alcatel Lucent SA Stock originally appeared on Fool.com.
Rich Duprey has no position in any stocks mentioned. The Motley Fool has no position in any of the stocks mentioned. Try any of our Foolish newsletter services free for 30 days. We Fools may not all hold the same opinions, but we all believe that considering a diverse range of insights makes us better investors. The Motley Fool has a disclosure policy.
Copyright 1995 - 2016 The Motley Fool, LLC. All rights reserved. The Motley Fool has a disclosure policy.