Instant Analysis: Newell Rubbermaid to Acquire Jarden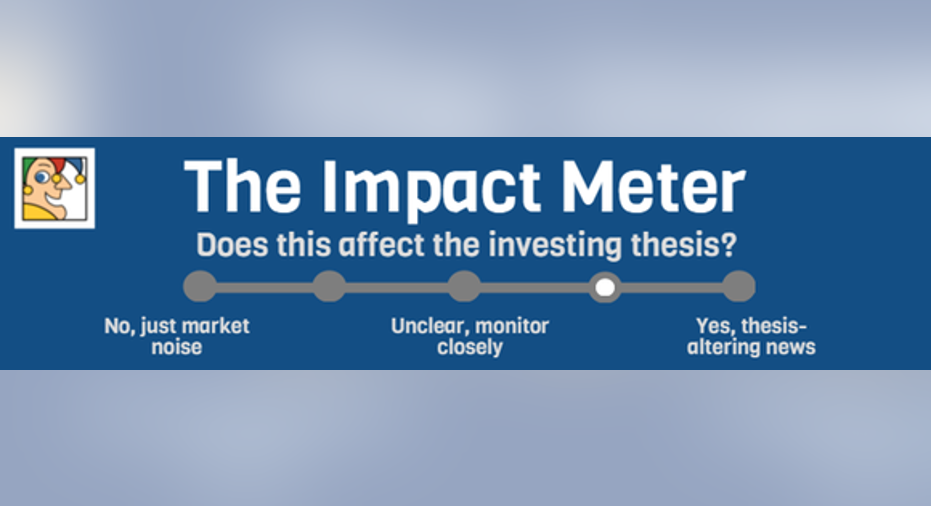 What happened?Plastic totes maker Newell Rubbermaid announced it was buying consumer and sporting goods maker Jarden in a cash and stock deal worth about $13.2 billion.
Rubbermaid is paying $21 a share cash plus 0.862 shares of Newell Rubbermaid stock for an implied value of $60 per share. Rubbermaid shareholders will own 55% of the combined business and CEO Michael Polk will serve in the same capacity at the company. Three Jarden directors will join the board of the new company, which will change its name to Newell Brands. The acquisition is expected to be immediately accretive to earnings following its anticipated closing in the second quarter of 2016.
Does it matter?Rumors of a deal first surfaced a week ago, lifting shares of both companies, but while shares of Newell Rubbermaid fell on the announcement, Jarden's rose, though they still trade below the implied value of the deal, suggesting the market may be hesitant about its completion.
Rubbermaid owns such well-known brands as Sharpie, Paper Mate, and glue maker Elmer's. Jarden counts among its portfolio consumer goods companies like Yankee Candle, Mr. Coffee, and Jostens, the high school memorabilia company it just bought in October for $1.5 billion, as well as K2 skis, Rawlings sporting goods, and camping gear maker Coleman. Both companies have adopted growth-by-acquisition strategies and today are an amalgamation of brands as a result.
The combination of the two similarly situated companies ought to be able to achieve both economies of scale and increased purchasing power -- they're expecting torealizesome $500 million in incremental cost synergies over the next four years -- but they're also both still digesting acquisitions. Jarden has yet to close on the Josten's deal and Newell Rubbermaid only just finalized its $600 million purchase of Elmer's in October.
A sprawling empire of brands cobbled together by separate and different management styles could create problems during integration that may not be as synergistic as it looks on the surface. Savings touted during the courtship many times doesn't materialize, and with so many brands housed under one roof, it may become an unwieldy business to manage. It may also point to the reason behind the market's reticence for the deal.
The article Instant Analysis: Newell Rubbermaid to Acquire Jarden originally appeared on Fool.com.
Rich Duprey has no position in any stocks mentioned. The Motley Fool has no position in any of the stocks mentioned. Try any of our Foolish newsletter services free for 30 days. We Fools may not all hold the same opinions, but we all believe that considering a diverse range of insights makes us better investors. The Motley Fool has a disclosure policy.
Copyright 1995 - 2015 The Motley Fool, LLC. All rights reserved. The Motley Fool has a disclosure policy.