Instant Analysis: Microsoft to Make All Its Games Available on Xbox and PC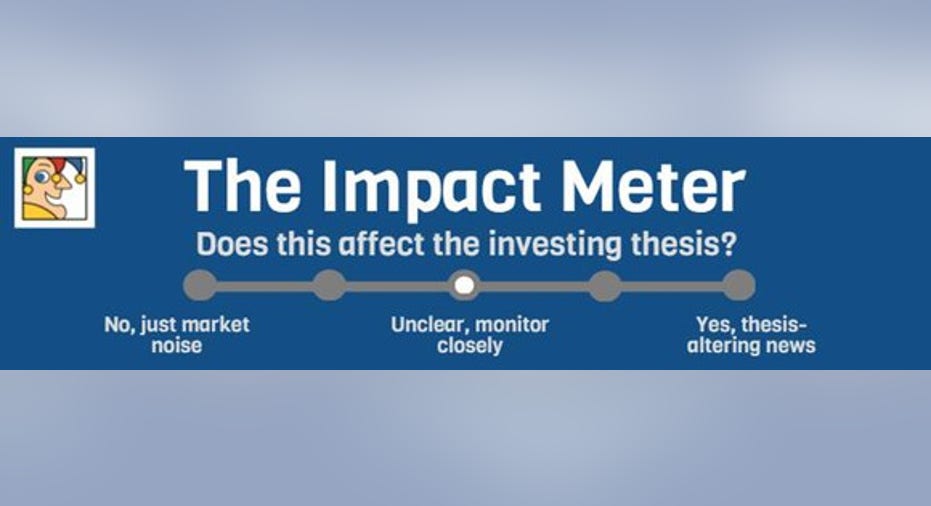 The next entry in Microsoft's popular Halo series will be accessible on either Xbox or PC. Image source: Microsoft.
While others were preparing to celebrate Independence Day, Microsoft was unveiling plans to celebrate the arrival of the second update to Windows 10, which becomes available on Aug. 2. Planned changes include a better browsing experience and tighter integration with Cortana. But it's a revamped gaming experience that should interest investors most.
"With the Xbox Play Anywhere program, you can buy a game once and play on your Windows 10 PC and Xbox One with shared progress, shared game saves and shared achievements. Every new title published from Microsoft Studios that we showed onstage at E3 this year will support Xbox Play Anywhere and will be easily accessible in the Windows Store," the company said in a blog post.
Talk about a departure. For years, Activision Blizzard and Electronic Artshave inked lucrative deals to bring games to a single platform as "exclusives" -- or, in lieu of that, stage rollouts to juice momentum. Playing console makers off each other in this way can lead to big budget marketing support for a title ahead -- and during -- its release. Just look at how Activision and development partner Bungie have benefited from launching Destiny to the PS4 first in 2014, taking momentum to other platforms one user base at a time.
Does it matter?
Uniting Xbox and Windows games could mean nothing to Microsoft stock. It could also be literally game-changing. We won't know which until we get a better sense of Mr. Softy's plans for its game studio.
Why? The Surface and Windows phones. Last year, Microsoft brought mobile spinoff versions of the popular Halo first-person shooter to iOS and Windows handhelds. Xbox Play Anywhere could make it more attractive for gamers to stick with Windows-powered devices, especially if playing new spinoffs on, say, a Windows phone kicks off downloadable content to your Xbox One.
In the meantime, anything that makes PC ownership more attractive is bound to be a good move. IDC says overall PC shipments -- including Macs -- fell 11.5% in the first quarter. Gartner tracked a 9.6% decline over the same period.
The article Instant Analysis: Microsoft to Make All Its Games Available on Xbox and PC originally appeared on Fool.com.
Tim Beyers has no position in any stocks mentioned. The Motley Fool owns shares of and recommends Activision Blizzard and Gartner. The Motley Fool owns shares of Microsoft. The Motley Fool recommends Electronic Arts. Try any of our Foolish newsletter services free for 30 days. We Fools may not all hold the same opinions, but we all believe that considering a diverse range of insights makes us better investors. The Motley Fool has a disclosure policy.
Copyright 1995 - 2016 The Motley Fool, LLC. All rights reserved. The Motley Fool has a disclosure policy.