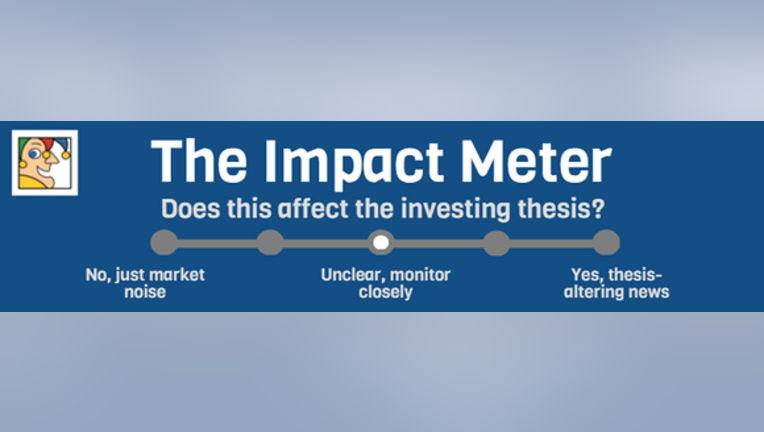 What happened?Analytics firm comScore has reported thatMicrosoft's search engine Bing is slowly gaining on Alphabet's Google search engine. While the search king still has a 63.9% share of the market, Bing crept incrementally higher by 0.1 percentage point, to 20.9% in November -- the only search engine to actually make a move from the previous month. That's up from 19.6% a year ago.
Does it matter?The recent month-to-month move might not sound like much of a gain, but as recently as 2011, Bing was costing Microsoft about $1 billion per quarter, leading critics like Greenlight Capital's David Einhorn to call on the software giant to sell the business. Last quarter, however, the search engine turned profitable for the first time, and generated $1 billion for Microsoft. Now it's beginning to encroach on Google's once unassailable market share.
Admittedly, the change isn't much, but the computer company sees this as only the beginning. It has embedded Bing in its new Windows 10 operating system that it released in late July, and made it the default search engine for users of its widely acclaimed Edge browser. Microsoft said the new, free OS was installed on as 110 million computers within the first couple of months and a month of its launch, which happened back in late July. The last official update was in early October.
Google has slipped from a 67% share a year ago, while Microsoft surpassed 20% for the first time in March. Yahoo!is a distant third place with 12.5% share in the most recent comScore data.
Direction may be more important than place for Microsoft and Bing. Now that the search engine is actually contributing to the computer giant's growth instead of draining resources away, parity with Google may be in sight one day.
The article Instant Analysis: Microsoft Gains on Google in Search originally appeared on Fool.com.
Suzanne Frey, an executive at Alphabet, is a member of The Motley Fool's board of directors. Rich Duprey has no position in any stocks mentioned. The Motley Fool owns shares of and recommends Alphabet (C shares). The Motley Fool recommends Yahoo. Try any of our Foolish newsletter services free for 30 days. We Fools may not all hold the same opinions, but we all believe that considering a diverse range of insights makes us better investors. The Motley Fool has a disclosure policy.
Copyright 1995 - 2015 The Motley Fool, LLC. All rights reserved. The Motley Fool has a disclosure policy.