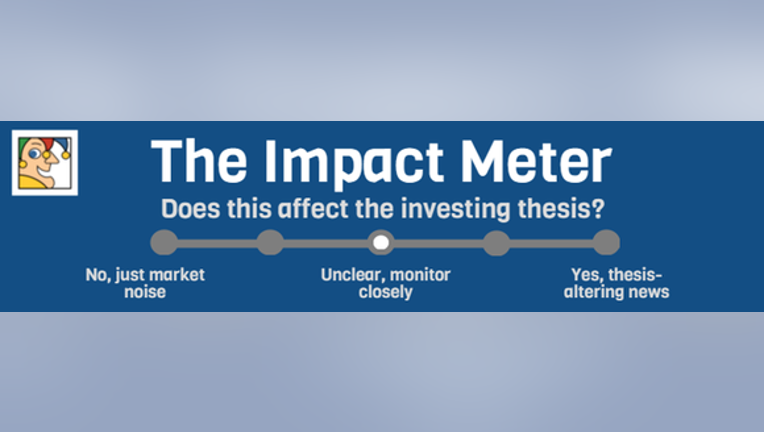 Is McDonald's ready to stop clowning around when it comes to the complexity of its menu?
What happened?It looks like McDonald's will finally tackle the complexity of its menu: BurgerBusiness.com recently reported the Golden Arches has applied for trademark protection for the phrase "The Simpler the Better."
Does it matter?A common refrain from McDonald's franchisees has been the burger joint's menu is too unwieldy and offers too many options, resulting in slow service. CEO Steve Easterbrook has acknowledged the problem in the past, saying the restaurant needs to streamline its menu, but so far, other than removing a couple of items, the menu's actually grown more complex.
The Signature Crafted Recipes order customization option -- what used to be called the Create Your Taste menu --is a case in point as it allows customers to personalize virtually every aspect of their burger. Moreover,its all-day breakfast menu now complicates the lunch and dinner menu and the chain is adding more items to it.
Yet even before McDonald's tried to emulate its fast-casual rivals, it had a problem with an overstuffed menu.At one point it was found it had more than 160 total items to choose from when taking into account sizes and flavors, compared with around 140 forRestaurant Brands International'sBurger King chain and just 114 forWendy's.
So perhaps the fact that McDonald's has filed for this trademark registration suggests that it's ready to take on thisbig problem. BurgerBusiness.com reports the company declined to say what the slogan might cover. Rather than a menu overhaul, the catchphrase may be directed more toward the fresher, more natural, wholesome ingredients it's choosing, such as its pledge to eventually source cage-free eggs. And BurgerBusiness also says San Diego locations have been pushing a "Simple Delights" menu of 300 calories or less, so it could mean a completely different marketing angle.
All of which means that when it comes to McDonald's, nothing is simple.
The article Instant Analysis: McDonald's Corporation Wants to Trademark This Slogan originally appeared on Fool.com.
Rich Duprey has no position in any stocks mentioned. The Motley Fool has no position in any of the stocks mentioned. Try any of our Foolish newsletter services free for 30 days. We Fools may not all hold the same opinions, but we all believe that considering a diverse range of insights makes us better investors. The Motley Fool has a disclosure policy.
Copyright 1995 - 2016 The Motley Fool, LLC. All rights reserved. The Motley Fool has a disclosure policy.