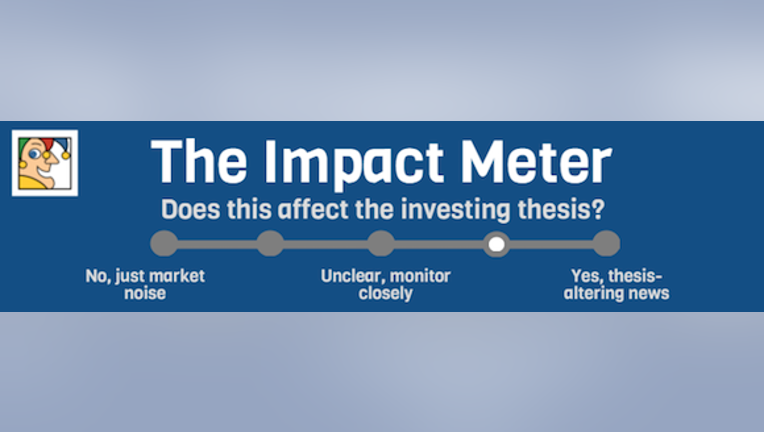 LinkedIn CEO Jeff Weiner. Image source: LinkedIn.
What happened?LinkedIn CEO Jeff Weiner has chosen to voluntarily forfeit his 2016 annual equity compensation and will donate the shares back to the rest of LinkedIn's employees, according to Reuters. The company did not disclose the value of that stock package, but Re/Code reported that it was worth approximately $14 million, citing an anonymous source. Weiner received a $13 million equity grant the prior year.
Does it matter?The move is an important gesture from Weiner, particularly in the wake of LinkedIn's massive 40% plunge last month following the professional networker's fourth-quarter earnings release. In no uncertain terms, the forfeit is an effort to boost morale, since the stock drop undoubtedly hurt regular employees a lot more than Weiner.
Other tech companies that have seen shares fall have also seen CEOs give shares to employees for similar reasons. To the extent that Weiner's forfeit can boost employee morale and retention, it's a smart move.
The article Instant Analysis: LinkedIn CEO Forfeits 2016 Stock Grant, Donates to Employees originally appeared on Fool.com.
Evan Niu, CFA owns shares of LinkedIn. The Motley Fool owns shares of and recommends LinkedIn. Try any of our Foolish newsletter services free for 30 days. We Fools may not all hold the same opinions, but we all believe that considering a diverse range of insights makes us better investors. The Motley Fool has a disclosure policy.
Copyright 1995 - 2016 The Motley Fool, LLC. All rights reserved. The Motley Fool has a disclosure policy.