Instant Analysis: Juniper Networks Trims Guidance for Q1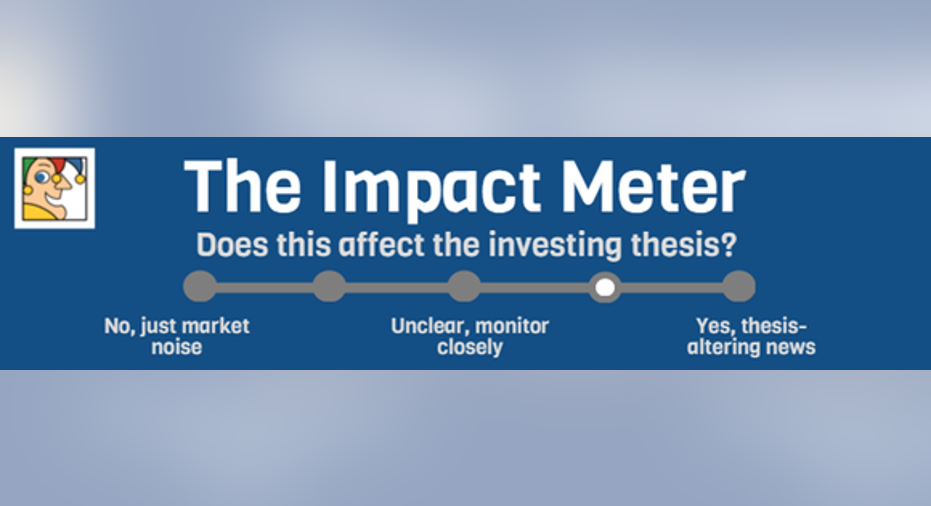 What happened? Juniper Networks is experiencing a bit of a disconnect. The company this week provided preliminary estimates for its just-ended Q1 that came in under its previous guidance.
IMAGE SOURCE: JUNIPER NETWORKS.
It now believes it will post revenue of $1.09 billion to $1.10 billion, short of its former projection of $1.15 billion to $1.19 billion. The profitability estimate was lowered more sharply. The company's adjusted, diluted per-share income is expected to be $0.35 to $0.37; the previous projection was $0.42 to $0.46, and the consensus figure from analysts is $0.45.
Juniper Networks attributed the difference to cyclical developments, specifically "weaker than anticipated demand from Enterprise and timing of deployments of certain U.S. and [Europe, Middle East, and Africa] Tier 1 Telecoms."
The company is slated to release a full set of preliminary Q1 results on April 28.
Does it matter?This isn't the best start to a fiscal year. Before this, though, Juniper Networks had been doing a pretty good job of exceeding quarterly analyst EPS estimates. So cuts to a single quarter's projections are not the end of the world -- particularly considering that CEO Rami Rahim said that he and his team "remain constructive" on the rest of this fiscal year, citing the potential of new products to bring in revenue and for cost discipline to help boost margins.
At the same time, Juniper Networks investors weren't be cheered by the trimming and the stock dropped after the preliminary results were released. Further down the road, shareholders will probably want to see more significant top-line growth than the company has managed over the past few years, in addition to those wider margins Rahim mentioned.
The article Instant Analysis: Juniper Networks Trims Guidance for Q1 originally appeared on Fool.com.
Eric Volkman has no position in any stocks mentioned, and neither does The Motley Fool. Try any of our Foolish newsletter services free for 30 days. We Fools may not all hold the same opinions, but we all believe that considering a diverse range of insights makes us better investors. The Motley Fool has a disclosure policy.
Copyright 1995 - 2016 The Motley Fool, LLC. All rights reserved. The Motley Fool has a disclosure policy.