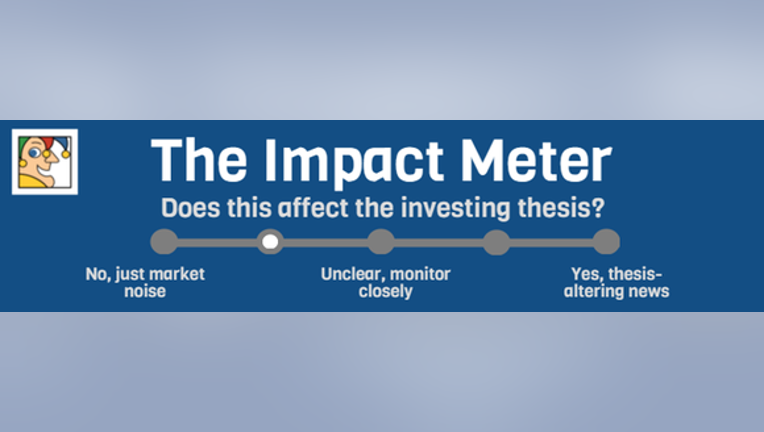 What happened?Just days before Christmas, a new "star" appeared in the East over Bethlehem -- or thereabouts. And as Defense-Update.com reports, it wasn't an actual star but rather an exploding rocket.
On Dec. 21, 2015, Israeli defense contractor Rafael confirmed that its new David's Sling air-and-missile defense Weapon System had successfully completed its fourth and final series of tests, intercepting and blowing up a dummy rocket with a "Stunner" interceptor missile.
According to D-U, the David's Sling missile defense system comprises three main parts: a Multi-Mission Radar (MMR) used to detect and track incoming missiles, a battery of Stunner interceptor missiles to shoot them down, and a Battle Management Center to coordinate the action. In contrast to existing short-range missile defense systems such as Iron Domeand medium-range defenses like Patriot, David's Sling is designed to counter larger-caliber threats from longer-range ballistic missiles, guided ballistic missiles, cruise missiles, and aircraft.
Does it matter?David's Sling certainly matters to Israel, which has been working furiously to develop missile defense systems to protect it inan always-dodgy and now increasingly dangerousneighborhood. But David's Sling's development also matters to investors -- in particular, investors inRaytheon, which works as a subcontractor on the system for Rafael, andLockheed Martin, which partners with Raytheon on production of the Patriot missile defense system.
From Raytheon's perspective, progress on David's Sling means yet another product that it will be able to market (in cooperation with Rafael) to the U.S. military. Additionally, because the "Stunner" missile is being designed for compatibilitywith Raytheon and Lockheed Martin's Patriot system, progress on David's Sling could translate to improved performance for Patriot -- and more sales ofthatweapons system by Raytheon and Lockheed Martin as well.
A third company set to benefit from David's Sling's progress is Israel's ownElbit Systems, which helped to develop David's Sling's Battle Management Center. Elbit Systems does more than $3 billion in business annually. And yet, Elbit still isn't a well-known name here in the U.S. On the other hand, it has the distinction of being the only Israeli defense stock currently trading on U.S. markets -- and that alone should be enough to make it interesting to investors.
Exactlyhowinterested we should be, of course, will depend on how quickly Rafael and its partners -- Raytheon and others -- managed to get this weapons system in the field and how widely they market it thereafter.
And you can rest assuredwe'll keep you updatedon those points as they develop.
The article Instant Analysis: Israel Ready to Deploy "David's Sling" Missile System originally appeared on Fool.com.
Fool contributorRich Smithowns shares of Raytheon. You can find him onMotley Fool CAPS, publicly pontificating under the handleTMFDitty, where he's currently ranked No. 308 out of more than 75,000 rated members.The Motley Fool has no position in any of the stocks mentioned. Try any of our Foolish newsletter services free for 30 days. We Fools may not all hold the same opinions, but we all believe that considering a diverse range of insights makes us better investors. The Motley Fool has a disclosure policy.
Copyright 1995 - 2015 The Motley Fool, LLC. All rights reserved. The Motley Fool has a disclosure policy.