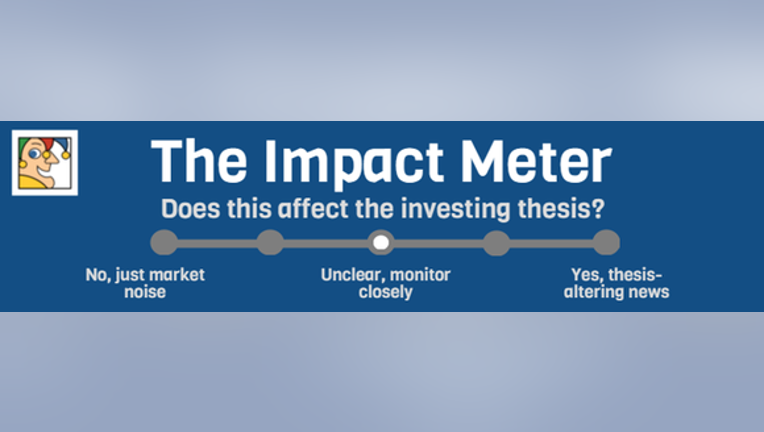 Image source: Activision Blizzard.
First-week sales in the U.K.for Activision Blizzard's (NASDAQ: ATVI)Call of Duty: Infinite Warfarewere down 48.5% from last year's franchise installment, according to sales tracker GfK. Thegame still managed to open at the top spot of the weekly charts and delivered the second-highest debut of the year, trailing only FIFA 17from Electronic Arts (NASDAQ: EA). However, the substantial decline from opening-week numbers for Call of Duty: Black Ops 3will be significant if the sales trend carries over to other territories.
On Activision'sNov. 3 earnings call, CEO Eric Hirshberg indicated that the company did not expectInfinite Warfareto match the sales ofBlack Ops 3, and attributed that to the latest entry being the beginning of a new series within the franchise. While some manner of sales drop-off was anticipated,Infinite Warfare's opening-week numbers in the U.K. are almost surely below expectations.
Does it matter?
Publicly available sales data forInfinite Warfarehave not been released outside of the U.K., and it's possible that the game will perform better in other regions, but the extent of its opening-week sales decline fromBlack Ops 3suggests that the game's overall sales will wind up somewhat disappointing for a mainlineCall of Dutyrelease. Infinite Warfaregot off to a rough start with its unveiling: Many fans of the series were disappointed with the title's futuristic setting and the game's debut trailer currently stands as the second-most-disliked video on YouTube ever with 3.26 million dislikes, trailing Justin Beiber's Baby featuring Ludacris, which has 6.82 million dislikes.
With the success ofOverwatchandDestiny, Activision still looks strong in the first-person shooter category, and a first-week decline for a new Call of Dutyseries entry does not necessarily point to a rapid erosion of thefranchise's great staying power, or a threat to the company's long-term success. Still,Infinite Warfareis the company's most important release for the crucial holiday sales quarter, so its performance will have a significant impact on near-term earnings and should be monitored closely.
10 stocks we like better than Activision Blizzard When investing geniuses David and Tom Gardner have a stock tip, it can pay to listen. After all, the newsletter they have run for over a decade, Motley Fool Stock Advisor, has tripled the market.*
David and Tom just revealed what they believe are the ten best stocks for investors to buy right now... and Activision Blizzard wasn't one of them! That's right -- they think these 10 stocks are even better buys.
Click here to learn about these picks!
*Stock Advisor returns as of November 7, 2016
Keith Noonan owns shares of Activision Blizzard. The Motley Fool owns shares of and recommends Activision Blizzard. The Motley Fool recommends Electronic Arts.
Try any of our Foolish newsletter services free for 30 days. We Fools may not all hold the same opinions, but we all believe that considering a diverse range of insights makes us better investors. The Motley Fool has a disclosure policy.