Instant Analysis: International Business Machines Corp.'s Latest Cloud Acquisition Bolsters Its Goal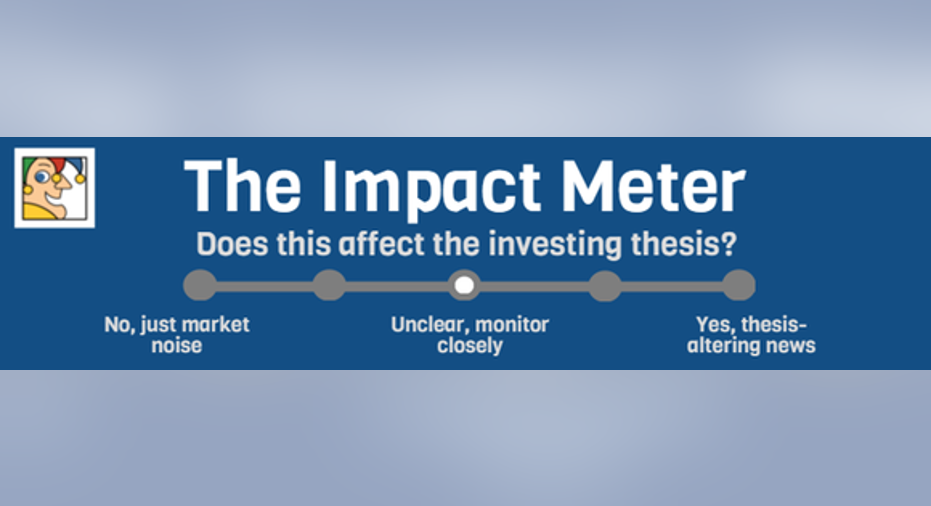 Image source:IBM.
What happened?Expanding on its cloud-based data analytics and related consulting service offerings, IBM recently announced another acquisition. The latest IBM cloud deal is for Salesforce.com's longtime consulting partner Bluewolf. Financial terms of the transaction for privately held Bluewolf were not disclosed.
Bluewolf was Salesforce.com's first consulting services partner, and continues to work hand in hand with the cloud CRM leader. During its 15-year relationship with Salesforce.com, Bluewolf has worked with more than 9,500 customers to assist with the development and implementation of analytics-based cloud services.
Does it matter?IBM has already poured more than $5 billion into various cloud, analytics, and cognitive computing acquisitions, along with the formation of new divisions including Watson Health and Cognitive Computing. The addition of Bluewolf brings additional consulting solutions to assist clients in executing comprehensive, data-centric cloud solutions.
As a key component of CEO Ginni Rometty's "strategic imperatives," IBM's cloud sales are currently tracking at an annual runrate of $4.5 billion. The Bluewolf deal is right in line with Rometty's strategic imperatives plan, which emphasizes the value of data analytics, rather than focus on the already commoditized cloud hosting market.
Bluewolf and its relationship with Salesforce.com adds another arrow to IBM's quiver. Rometty has stated that IBM's objective is to grow its strategic imperatives group to 40% of total revenue. Last year, IBM's key units generated $28.9 billion in sales, equal to 35% of 2015's $81.7 billion in revenue. That's up from "just" 27% in 2015's Q3.
Considering IBM's data-centric approach to its cloud solutions suite, bringing Bluewolf into the fold to support customers and maximize the value of all that information in the cloud is a natural. In and of itself, the addition of Bluewolf won't dramatically impact sales, but it is a sound addition and is well-suited to IBM's plans.
The article Instant Analysis: International Business Machines Corp.'s Latest Cloud Acquisition Bolsters Its Goals originally appeared on Fool.com.
Tim Brugger has no position in any stocks mentioned. The Motley Fool recommends Salesforce.com. Try any of our Foolish newsletter services free for 30 days. We Fools may not all hold the same opinions, but we all believe that considering a diverse range of insights makes us better investors. The Motley Fool has a disclosure policy.
Copyright 1995 - 2016 The Motley Fool, LLC. All rights reserved. The Motley Fool has a disclosure policy.