Instant Analysis: Hyster-Yale Raises Its Dividend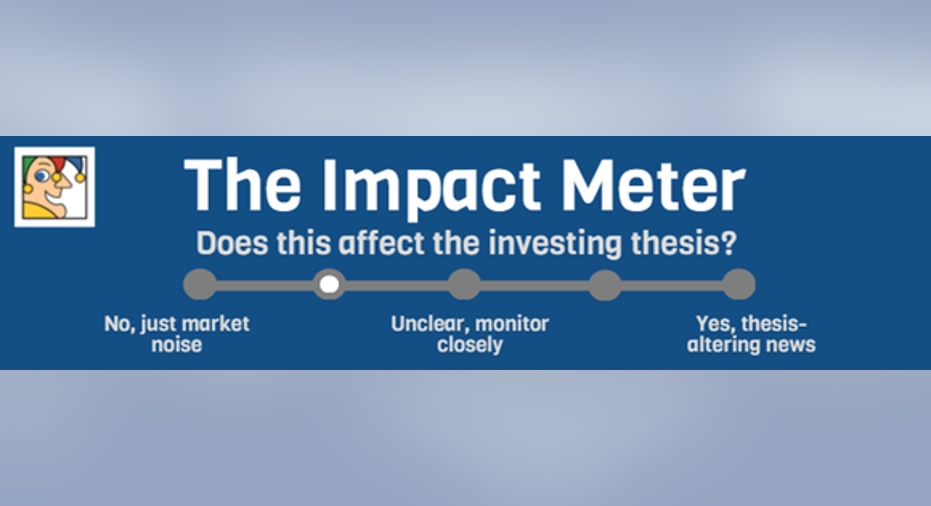 What happened? Forklift manufacturer Hyster-Yale Materials Handling isn't letting a melancholy quarter stop it from gifting a higher payout to its shareholders. The company declared a dividend of just under $0.30 per share, a 4% improvement over its predecessor.
Since being spun off from ex-parent Nacco Industries in 2012, Hyster-Yale has been a habitual dividend payer, although this latest raise is only the third in its history.
It comes on the heels of Hyster-Yale's Q1 2016 earnings release, which wasn't terribly encouraging. Revenue declined 3% on a year-over-year basis to $604 million, with net profit slipping 28% to $10 million. Both figures missed the average analyst estimates.
Hyster-Yale's new distribution is to be paid on June 15 to stockholders of record as of June 1. At the current share price, it yields 1.9%. That's just shy of the average of dividend-paying stocks on the S&P 500, which stands at 2.1%, although it's roughly on par with Nacco Industries' payout.
Does it matter?Hyster-Yale's recent performance raises the question of whether it would have been better to keep it in Nacco Industries' portfolio. Over the past year, the total return of the parent has risen by 12%, while Hyster-Yale's has dropped by 15%. Both stocks are in positive territory on a year-to-date basis, but still the former beats the latter, 37% to 13%.
Nacco Industries is also better diversified. For obvious reasons, Hyster-Yale's business is dependent on the performance of the broader industrial sector and as such can be vulnerable to flatlining or slowdowns. Neither the company's top nor bottom line has been growing lately, while its trailing-12-month cash dividend payout ratio (the percentage of free cash flow used for dividends) has crept up steadily, to nearly 60% -- Nacco Industries is currently at a very modest 7.5%.
A slight bump in the dividend probably won't assuage concerns about Hyster-Yale's fundamental performance. On the contrary, it might worry investors who are concerned about how much free cash flow is going toward shareholder payouts.
The article Instant Analysis: Hyster-Yale Raises Its Dividend originally appeared on Fool.com.
Eric Volkman has no position in any stocks mentioned. The Motley Fool recommends Hyster-Yale Materials Handling. Try any of our Foolish newsletter services free for 30 days. We Fools may not all hold the same opinions, but we all believe that considering a diverse range of insights makes us better investors. The Motley Fool has a disclosure policy.
Copyright 1995 - 2016 The Motley Fool, LLC. All rights reserved. The Motley Fool has a disclosure policy.