Instant Analysis: Hollywood's Blockbuster Year Surpasses $11 Billion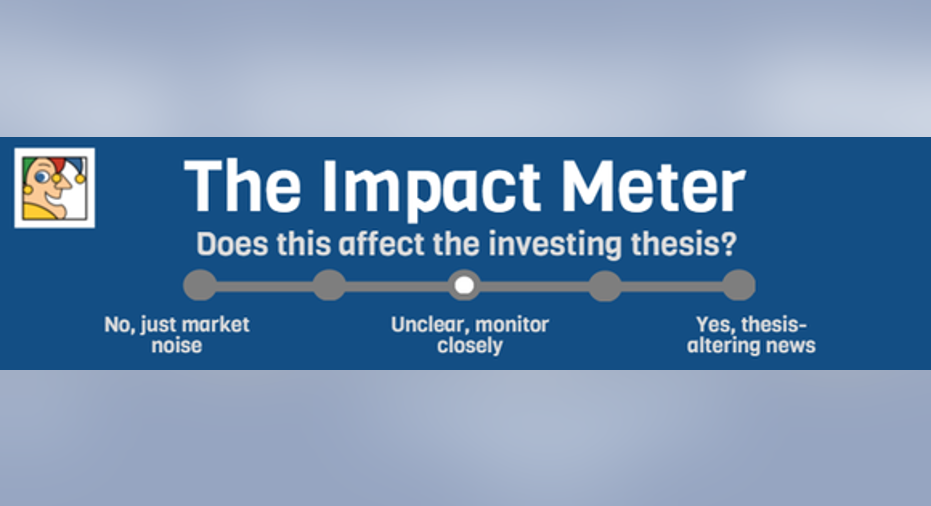 What happened?According to analytics firm Rentrak , Hollywood had a record year in 2015, as blockbuster films became the norm, allowing the industry to surpass $11 billion in box office receipts for the first time ever.
Does it matter?Not only did movie studios like Comcast's and Time Warner's Warner Bros. help Hollywood break the previous record of $10.9 billion set in 2013, but they helped fuel individual monthly record-breaking results as well.
For example, Warner Bros. American Sniper had the biggest weekend gross for a January release date while Universal's Fifty Shades of Grey set the opening weekend record for a February release. According to Box Office Mojo, Sniper grossed $89 million its first weekend of wide release while Fifty Shades raked in more than $85 million.
Yet all of 2015 was filled with similar records. Rentrak says Universal's Furious 7 had a $147 million opening weekend box office haul in April, while its Jurassic World had a mammoth -- or was that T. Rex-sized? -- opening in June with a $209 million release.
In fact, Jurassic World had been the all-time winner until Disney's Star Wars: The Force Awakenswas released in December, capturing a new all-time record of $248 million.
The record run of records this year means it will be a hard act for Hollywood and the studios to follow in 2016. Rarely does the year after a record have as good a performance. And studios also have to contend with the fact that much of their record-breaking performances are due to more expensive ticket prices -- not just regular theater seats either, but 3-D performances as well that command significantly higher prices. Tickets were on average $8.61 each this summer, 3% higher than a year ago, but movies like Jurassic World drew as much as 40% of its receipts from such high-tech 3-D showings.
Universal Studios has a better than 21% share of the box office gross this year,but a sequel in 2016 might not be in the offing.
The article Instant Analysis: Hollywood's Blockbuster Year Surpasses $11 Billion originally appeared on Fool.com.
Rich Duprey has no position in any stocks mentioned. The Motley Fool owns shares of and recommends Walt Disney. The Motley Fool recommends Time Warner. Try any of our Foolish newsletter services free for 30 days. We Fools may not all hold the same opinions, but we all believe that considering a diverse range of insights makes us better investors. The Motley Fool has a disclosure policy.
Copyright 1995 - 2016 The Motley Fool, LLC. All rights reserved. The Motley Fool has a disclosure policy.