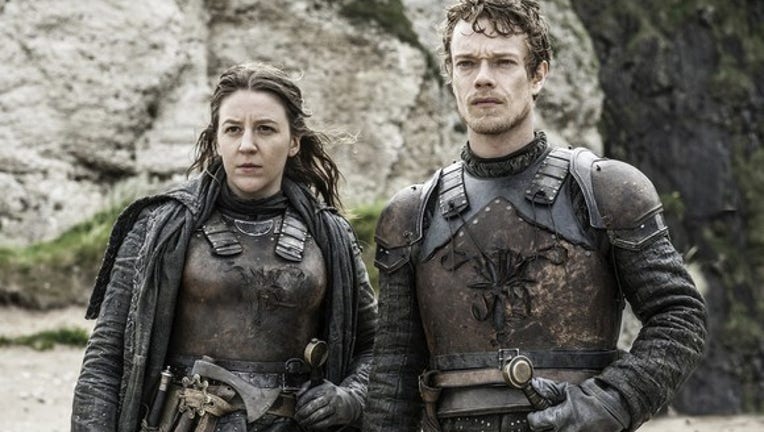 Michael Lombardo, programming chief at Time Warner 's HBO, recently stepped downafter leading the cable network for over three decades. The 60-year old Lombardo will stay on at HBO for several more months to aid the transition to a new creative leadership team. Lombardo was responsible for green-lighting major HBO hits like The Sopranos and Game of Thrones .
Game of Thrones. Image source: HBO
The key facts
Shortly afterwards, HBO named Casey Bloys as Lombardo's successor. Bloys was the head of HBO's comedy department until earlier this yearwhen he also took over the drama department after the departure of Michael Ellenberg.
Lombardo told The New York Times that he had planned to leave as he approached his 60s, and that he had "never intended to be a company man" for his whole life. Lombardo acknowledged that HBO was facing some tough headwinds with the new series Vinyl and the second season of True Detective receiving lackluster reviews, the cancellation of horse-racing drama Luck, and production issues delaying the release of Westworld.
More importantly, Game of Thrones, which has eclipsed The Sopranos as HBO's most popular showever, will end after its eighth season in 2018. In a recent interview with the L.A. Times, Lombardo stated that while he hopes to find the next hit show to replace Game of Thrones, he admitted that he "would be lying" if he "had any clue what it was going to be."
HBO also faces stiff competition from Netflix, which has evolved into a full-fledged competitor in original content. HBO tried to counter Netflix with its $15 per month HBO Now service, but it only attracted 800,000 subscribers in its first quarter -- that pales in comparison toNetflix's 81.5 million subscribers.
Should investors be concerned?
Time Warner investors should monitor this news closely, since HBO generated 20% of the company's revenue and27.5% of its operating income last year. The premium network needs a steady hand to address the challenges of cord cutters, increased competition, the weak reception for new series, and the upcoming Game of Thrones cliff. Investors should follow Bloys to see if he can pull off that tough balancing act.
The article Instant Analysis: HBO Chief Steps Down, Should Time Warner Inc Investors Worry? originally appeared on Fool.com.
Leo Sun has no position in any stocks mentioned. The Motley Fool owns shares of and recommends Netflix and Time Warner. Try any of our Foolish newsletter services free for 30 days. We Fools may not all hold the same opinions, but we all believe that considering a diverse range of insights makes us better investors. The Motley Fool has a disclosure policy.
Copyright 1995 - 2016 The Motley Fool, LLC. All rights reserved. The Motley Fool has a disclosure policy.