Instant Analysis: Gilead Sciences Wins an Important FDA Approval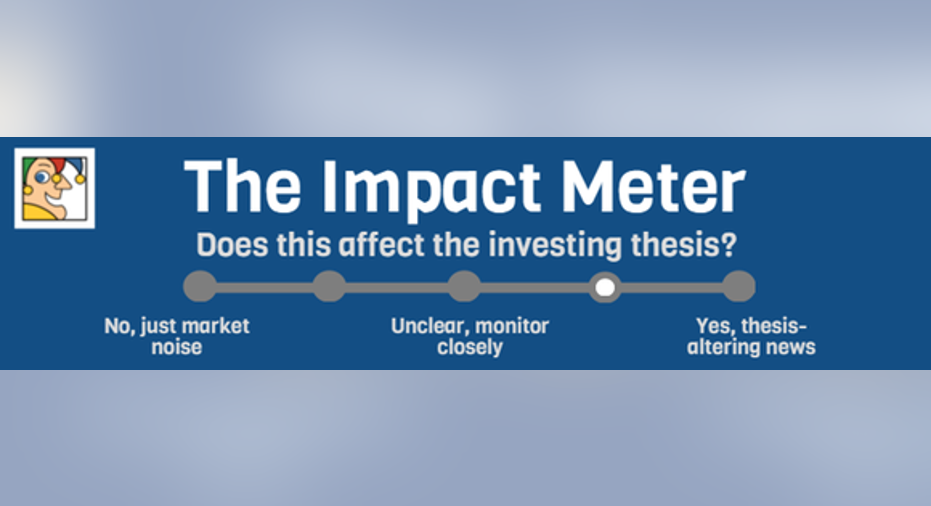 Image source: Gilead Sciences.
What? Biotech giant Gilead Sciences announced today that the FDA has given the green light to Epclusa, the company's newest treatment for the hepatitis C virus. This drug combinessofosbuvir (Sovaldi) with a new Gilead product, called velpatasvir.
This new 12-week, single-tablet treatment represents the first FDA-approved drug to cover all six hepatitis C virus (HCV) genotypes. This broad labeling offers the potential to eliminate the need to initiate genotypic testing prior to starting treatment, which could be a significant clinical advantage.
In addition,Epclusa represents the first treatment for HCV genotypes 2 and 3 that eliminates the need to take ribavirin. That's important, as adding ribavirin to the mix tends to increase both the cost and complexity of treating the disease.
So What?Shares of Gilead Sciences are up more than 3% in early morning trading, suggesting that markets are applauding the news. That reaction makes sense to me, especially considering that shares of Gilead Sciences have fallen drastically since the start of the year.
Gilead's share price has been hit hardthis year due to pricing concerns surrounding its other two HCV drugs, Harvoni and Sovaldi. These drugs have seen an uptick incompetition from newproductofferings fromMerckandAbbVie, which is causing Gilead to offer pricing concessions inexchange for maintaining its dominant market share.
Now that Epclusa is available and offers clinically superior benefits to other HCV treatments, it's possible that the company's pricing power in HCV could be recovered. If true, that could go a long way toward restoring Gilead's status as a growth company, which would quickly push sharesback over $100in the coming months.
Of course, given that this approval is coming within the last few days of the second quarter, investors will likely have to wait until the company's third-quarter earnings report to see if that theory holds water. By that time we should also know ifEpclusa will be approved for use in the EU, too.
Today's news should be cheered by Gilead's bulls, and it could represent a turning point for the company's waning share price. Now it's up to the company to execute on Epclusa's rollout and work to convince payers that the new drug is worth paying up for.
The article Instant Analysis: Gilead Sciences Wins an Important FDA Approval originally appeared on Fool.com.
Brian Feroldi owns shares of Gilead Sciences. The Motley Fool owns shares of and recommends Gilead Sciences. Try any of our Foolish newsletter services free for 30 days. We Fools may not all hold the same opinions, but we all believe that considering a diverse range of insights makes us better investors. The Motley Fool has a disclosure policy.
Copyright 1995 - 2016 The Motley Fool, LLC. All rights reserved. The Motley Fool has a disclosure policy.