Instant Analysis: For AMC Investors, "Preacher" Is a Godsend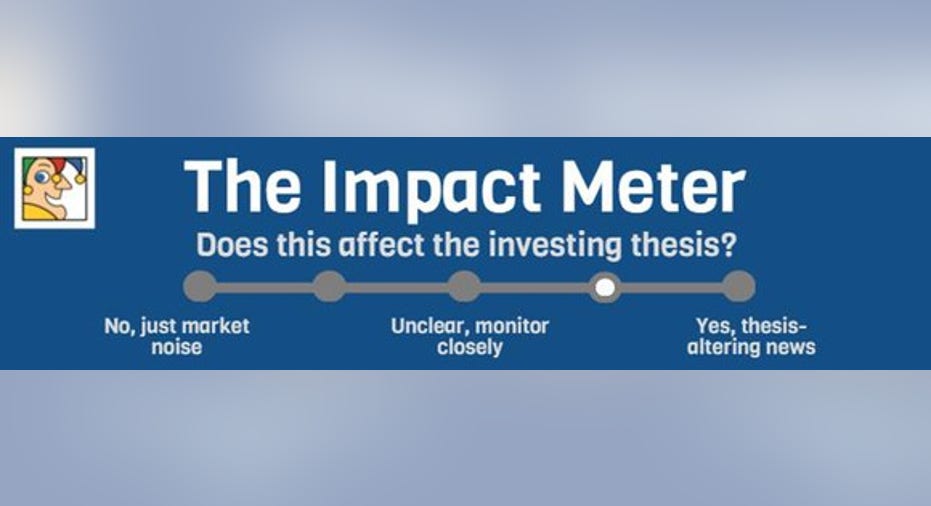 Dominic Cooper as Jesse Custer, and Joseph Gilgun as Cassidy, in the premiere season of Preacher. Image source: Lewis Jacobs/Sony Pictures Television/AMC.
AMC Networks has a knack for finding hits at just the right time. Think of how The Walking Dead arrived just as Breaking Bad and Mad Men were winding down. Preacher appears to be the network's latest winner.
Based on the comic-book series from writer Garth Ennis and artist Steve Dillon, Preacher, co-produced with longtime partner Sony Television, tells the story of Texas pastor Jesse Custer and his mission to find God in what looks to be a forsaken land. An estimated 2.38 million live viewers tuned in for the pilot on May 22, roughly in line with the recent performance of another Sony co-production, Better Call Saul, which is already due for a third season. Preacher will get an expanded, 13-episode second season. (The 10-episode first season concludes on July 31.)
DVR viewers probably made the decision to renew easy. In a press release, AMC said that Preacher had become the second most-popular new show on cable this year among adults 18-49 and 25-54. Nielsen's Live+3 ratings, which include DVR replays, have the show drawing 3.3 million viewers per episode, including 1.9 million adults aged 25-54. Advertisers tend to gravitate toward shows that appeal to younger audiences.
Does it matter?
AMC needs the win, given weakening viewership for Fear The Walking Dead, a spinoff that's seen steadily declining live ratings since drawing more than 10 million viewers in its August 2015 debut. AMC needs Fear and shows like Preacher to better fill the revenue and profit gaps that appear when The Walking Dead isn't on the air, from late spring through late fall.
Don't take my word for it; look at the financial data. During Q4, when The Walking Dead takes its winter hiatus, revenue and operating profit in the National Networks division came in at $562.3 million and $173.1 million, respectively, S&P Capital IQ reports. In Q1, the totals rise to $598.6 million and $266.7 million, respectively, which you'd expect given that the zombie drama gets returns in mid-February, and runs through to the end of the quarter.
While it would be great to see AMC score a Preacher-sized win with a wholly owned property like Fear The Walking Dead, the historical success of its Sony partnership -- which dates back to Breaking Bad, no less -- should keep a lid on AMC's production costs while preserving ratings, and keeping the brand top of mind with the sorts of deep-pocketed fans that advertisers crave most.
The article Instant Analysis: For AMC Investors, "Preacher" Is a Godsend originally appeared on Fool.com.
Tim Beyers has no position in any stocks mentioned. The Motley Fool owns shares of and recommends AMC Networks. Try any of our Foolish newsletter services free for 30 days. We Fools may not all hold the same opinions, but we all believe that considering a diverse range of insights makes us better investors. The Motley Fool has a disclosure policy.
Copyright 1995 - 2016 The Motley Fool, LLC. All rights reserved. The Motley Fool has a disclosure policy.