Instant Analysis: Ferrellgas Partners Slashes Its Dividend by 81%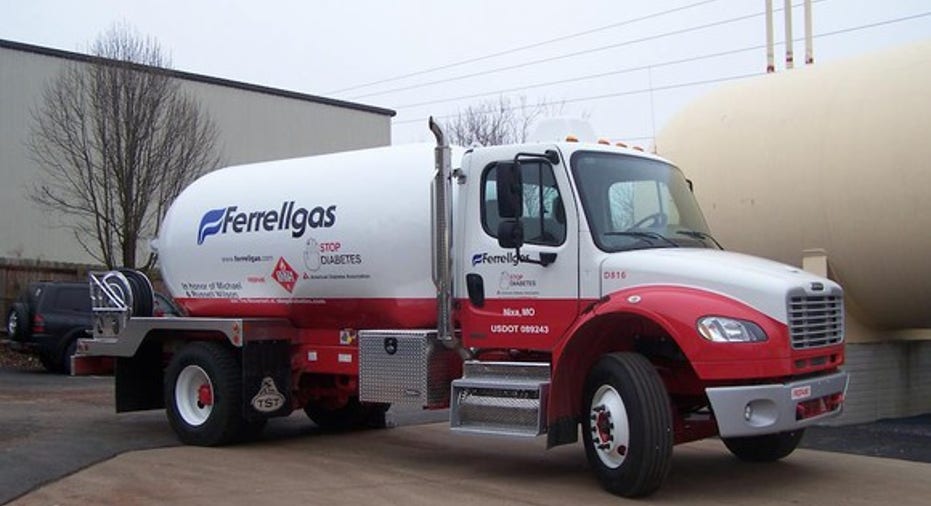 What happened?
Propane specialist Ferrellgas Partners (NYSE: FGP) is taking an ax to its quarterly payout. The partnership announced it would pay a distribution of $0.10 per share to its unit holders, a nearly 81% cut from the existing amount.
IMAGE SOURCE: FERRELLGAS PARTNERS.
When announcing its latest set of quarterly results this past September, Ferrellgas Partners indicated that it would make such a move, to around $1 per unit annually.
In the press release announcing the measure, the partnership cited difficulties in its midstream business due to the loss of its largest customer (supplier Jamex Marketing), a warmer-than-expected early winter season, and "general market conditions."
Ferrellgas Partners' slimmed-down distribution will be paid on Dec. 15 to unit holders of record as of Dec. 8.
Does it matter?
Although the distribution cut was entirely expected, it wasn't anticipated that it would be this deep. Ferrellgas Partners' unit price, already battered by those awful quarterly results, slid a bit further in the wake of the news.
Yet drastic times call for drastic measures, and if the resulting funds are used wisely, they can help the partnership return to fiscal health. According to its calculations, if it maintains the reduced level through fiscal 2017, it will generate around $160 million in savings. However, that's only a drop in the bucket of the company's more than $1.94 billion in debt as of this most recently reported quarter.
Ferrellgas Partners made a bad bet by buying troubled midstream company Bridger Logistics last year, and the fallout from that acquisition -- big writedowns, liquidity issues -- is going to hurt for quite some time. The partnership used to be more profitable than not, and generous with its payouts. It certainly has the potential to be so again, but recovery is likely not going to be easy or quick.
10 stocks we like better than Ferrellgas Partners When investing geniuses David and Tom Gardner have a stock tip, it can pay to listen. After all, the newsletter they have run for over a decade, Motley Fool Stock Advisor, has tripled the market.*
David and Tom just revealed what they believe are the 10 best stocks for investors to buy right now... and Ferrellgas Partners wasn't one of them! That's right -- they think these 10 stocks are even better buys.
Click here to learn about these picks!
*Stock Advisor returns as of November 7, 2016
Eric Volkman has no position in any stocks mentioned. The Motley Fool has no position in any of the stocks mentioned. Try any of our Foolish newsletter services free for 30 days. We Fools may not all hold the same opinions, but we all believe that considering a diverse range of insights makes us better investors. The Motley Fool has a disclosure policy.