Instant Analysis: Facebook to Challenge Yelp in Local Reviews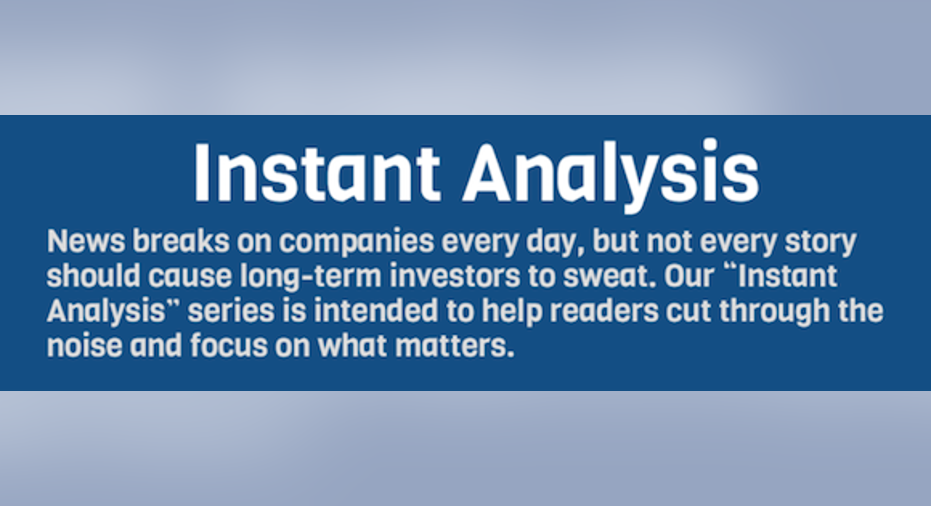 What happened?Facebook has started testing a new feature on its site that allows users to find local businesses based on user reviews, which would represent a direct threat to Yelp .
Image source: Facebook.
The searchable results display a star rating, location information, and contact information, just like Yelp does. The results are also ranked based on how many reviews have been received, which should theoretically increase the relevance and reliability of the reviews. Shares of Yelp fell 8% on the news.
Does it matter?Expanding its presence into local commerce has been a priority at Facebook for quite some time. Back when the local daily deals trend was all the buzz, Facebook jumped in to offer local deals as part of Places, where users could check in to local businesses like Foursquare. Facebook quickly shuttered these local check-in deals in favor of Offers that Facebook Page owners could offer to users instead.
Building up a database of reviews is an extension of this local business strategy. If Facebook is successful in driving user traffic based on local business searches, it will be an incremental opportunity for the company to sell more ads on a local level.
For Yelp, Facebook does represent a meaningful threat if Facebook is able to grow its presence in local reviews. Many large companies have attempted to break into local reviews, but Yelp has been relatively successful in defending its turf for the most part.
Facebook's service is currently only available on the desktop, whereas 70% of Yelp's page views come from the mobile app. If Facebook truly wants to challenge Yelp in local reviews, it could consider a stand-alone mobile app in line with its broader unbundling strategy.
The article Instant Analysis: Facebook to Challenge Yelp in Local Reviews originally appeared on Fool.com.
Evan Niu, CFA owns shares of Facebook. Evan Niu, CFA is short shares of Yelp. The Motley Fool owns shares of and recommends Facebook. The Motley Fool recommends Yelp. Try any of our Foolish newsletter services free for 30 days. We Fools may not all hold the same opinions, but we all believe that considering a diverse range of insights makes us better investors. The Motley Fool has a disclosure policy.
Copyright 1995 - 2015 The Motley Fool, LLC. All rights reserved. The Motley Fool has a disclosure policy.