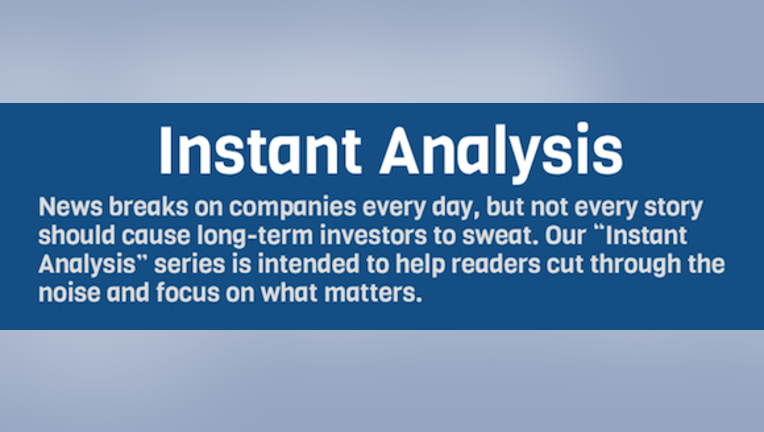 What happened?Facebook is ringing in the New Year by celebrating a new milestone for its popular Messenger application. Messenger exec David Marcus has announced that Messenger is now up to 800 million monthly active users, or MAUs. The social network crossed this milestone near the end of 2015, but still believes that it's "early days" for the messaging platform.
During 2015, Facebook added numerous features to Messenger, such as speed improvements, video calling, customizations, emojis, and Businesses on Messenger. Facebook also added peer-to-peer payments so users can send and receive money on that platform, along with a new virtual assistant M. Overall, it was quite an eventful year for Messenger.
Does it matter?The social network has executed very well on growing Messenger. The service had just 200 million MAUs as recently as 2014 when it decided to unbundle Messenger from the core app, to the dismay of some users. But Facebook should feel vindicated in the strategy, as Messenger is now one of the most popular apps in the U.S., while WhatsApp is more popular in emerging markets. The company even took the unbundling a step further by only requiring a phone number to sign up.
Facebook has also put together various pieces of a clear monetization strategy, the most important perhaps being Businesses on Messenger, where companies can deliver customer service and engage with users on the platform. Way back when Facebook bought WhatsApp, it said that a key threshold was reaching 1 billion users. At that point, it would begin really thinking about monetization. WhatsApp is likely flirting with 1 billion as we speak, as it hit 900 million in September -- and Messenger is right behind it.
The article Instant Analysis: Facebook Messenger Hits 800 Million Users originally appeared on Fool.com.
Evan Niu, CFA owns shares of Facebook. The Motley Fool owns shares of and recommends Facebook. Try any of our Foolish newsletter services free for 30 days. We Fools may not all hold the same opinions, but we all believe that considering a diverse range of insights makes us better investors. The Motley Fool has a disclosure policy.
Copyright 1995 - 2016 The Motley Fool, LLC. All rights reserved. The Motley Fool has a disclosure policy.