Instant Analysis: Facebook Is Working on a Universal Translator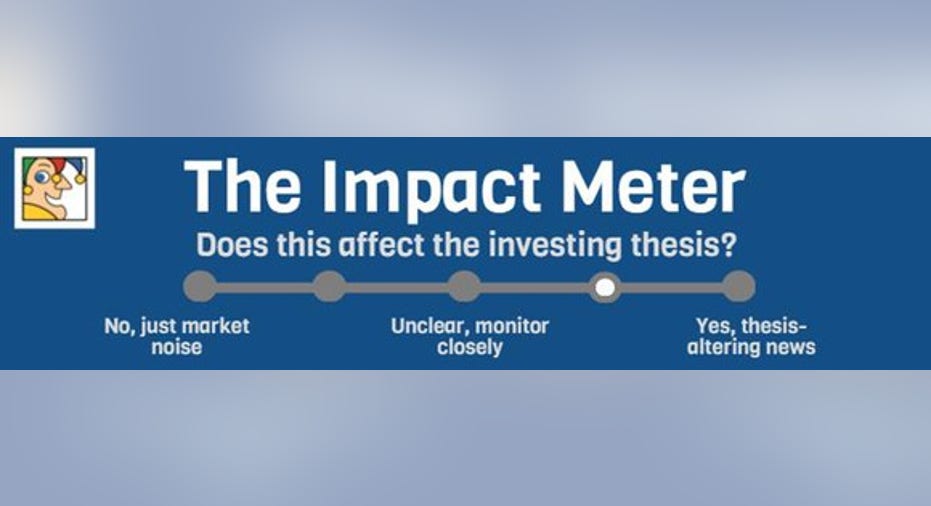 CEO Mark Zuckerberg lays out the 10-year plan at Facebook's most recent F8 conference. Image source: Facebook.
For months, Facebook has been quietly testing a feature that allows those with active Pages to post in multiple languages. Now the social network wants to bring this same functionality to all of its more than 1.65 billion monthly active users, and for good reason.
"People use Facebook to communicate and share in many different languages. In fact, 50 percent of our community speaks a language other than English, and most people don't speak each other's languages," wrote a team of developers in an update at code.facebook.com.
The idea is simple: Write a post in English and then select a checkbox to post in multiple languages. Activate the dropdown to select the tongues in which you want your post to appear, and Facebook will attempt to translate. And if the translation isn't what you want? Erase the autopost and rewrite as needed. Watch the video embedded in this blog post to see the feature in action.
Does it matter?
While the tool is still in the early stages of deployment, Facebook says there's high demand for the functionality.
"The composer became available to all Pages earlier this year, and it's now being used by around 5,000 Pages to post nearly 10,000 times per day on average. Collectively, these posts receive 70 million daily views, and of these views, 25 million are viewed in one of the post's secondary languages," the writers say in the post announcing the composer.
To be fair, there were 42 million Facebook Pages with 10 or more likes as of March 2012. That was up from 37 million in Dec. 2011. It's reasonable to assume that there are now at least 50 million active Facebook Pages, which suggests that less than 0.01% of active Pages use the multilingual composer as of this writing. And yet, as investors, we shouldn't dismiss the technology or the opportunity. Chances are, most Page owners don't know they can address non-U.S. readers in their native tongues.
What's more, by allowing editing of translated text, Facebook has seeded ground for what could become a groundbreaking experiment in machine learning, wherein refinements are recorded, documented, and analyzed to improve translations over time. In this way, multilingual speakers can teach the entire Facebook platform to be multilingual, transforming it into a sort of universal translator that -- as human beings -- we can't live without. I can't think of a better competitive position.
The article Instant Analysis: Facebook Is Working on a Universal Translator originally appeared on Fool.com.
Tim Beyers has no position in any stocks mentioned. The Motley Fool owns shares of and recommends Facebook. Try any of our Foolish newsletter services free for 30 days. We Fools may not all hold the same opinions, but we all believe that considering a diverse range of insights makes us better investors. The Motley Fool has a disclosure policy.
Copyright 1995 - 2016 The Motley Fool, LLC. All rights reserved. The Motley Fool has a disclosure policy.