Instant Analysis: Facebook Inc.'s Oculus Puts LeBron James in a VR World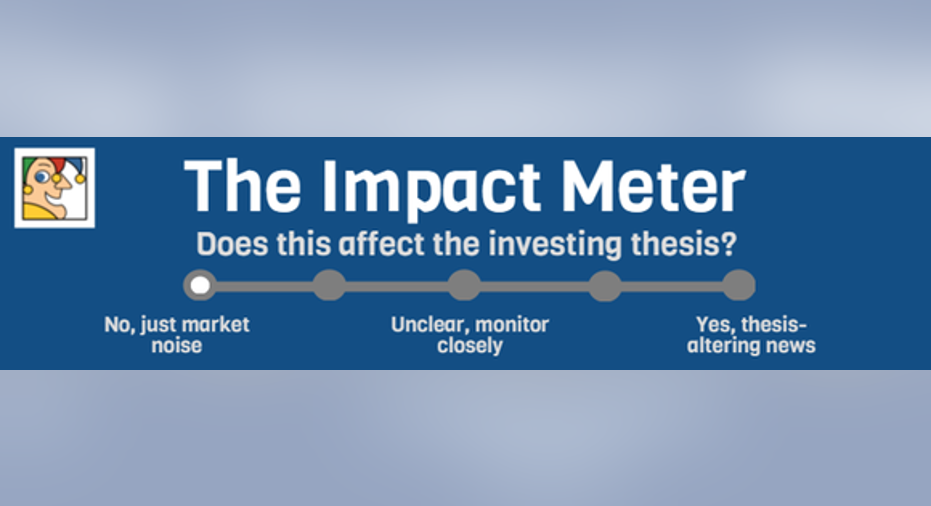 Facebook's Oculus Studios recently partnered with LeBron James' Uninterrupted video project and director Felix & Paul Studios to create a 12-minute long virtual reality film. The VR film, which follows LBJ as he trains for his 13th NBA season, is now available on Facebook's Oculus Store and Samsung's Milk VR app.
Why this little film mattersProducing a VR film starring LeBron James is Facebook's latest shot at boosting mainstream awareness for virtual reality devices. The company previously partnered with Samsung to create the smartphone-powered Gear VR headset, produced VR films through the Oculus Story Studio, and launched 360-degree videos on its News Feed. All these moves will pave the way for the commercial launch of its high-end Oculus Rift headset in 2016.
Meanwhile, Alphabet's Google introduced Cardboard, a DIY kit which converts a smartphone into a crude VR headset, and launched 360-degree apps, YouTube videos, and Street Views for Google Maps. Google also launched Jump, a platform which enables VR filmmakers to share their interactive content on YouTube. Google likely won't launch a Rift-like headset anytime soon, but upgrading its ecosystem to deliver VR content could help it stay ahead of the tech curve and enhance its appeal with marketers.
A $30 billion opportunityTech M&A advisory firm Digi-Capital estimates that the global VR market will grow from nearly nothing today to $30 billion in 2020, thanks to demand for VR games and videos.
When Facebook acquired Oculus for $2 billion in 2014, CEO Mark Zuckerberg stated that the Rift would start with "immersive gaming" before evolving into "a platform for many other experiences" like remote teaching, telehealth, or attending live events. For that evolution to occur, mainstream consumers must try out VR experiences. King James' new VR video could help that happen.
The article Instant Analysis: Facebook Inc.'s Oculus Puts LeBron James in a VR World originally appeared on Fool.com.
Suzanne Frey, an executive at Alphabet, is a member of The Motley Fool's board of directors. Leo Sun has no position in any stocks mentioned. The Motley Fool owns shares of and recommends Alphabet (A shares), Alphabet (C shares), and Facebook. Try any of our Foolish newsletter services free for 30 days. We Fools may not all hold the same opinions, but we all believe that considering a diverse range of insights makes us better investors. The Motley Fool has a disclosure policy.
Copyright 1995 - 2015 The Motley Fool, LLC. All rights reserved. The Motley Fool has a disclosure policy.