Instant Analysis: Facebook Acquires Masquerade to Challenge Snapchat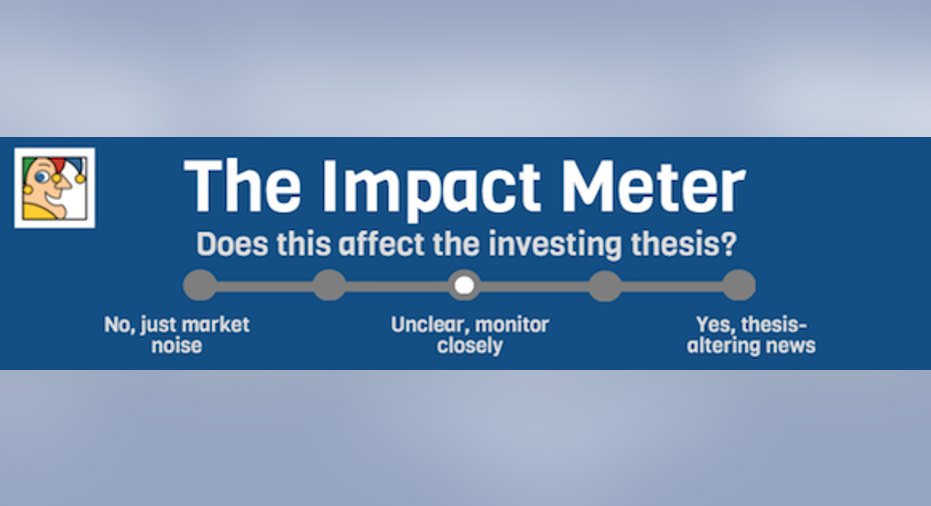 Image source: Masquerade.
What happened?Social networking kingpin Facebook has scooped up start-up Masquerade, a small developer that made a popular app with animated filters that can be applied dynamically to selfies.
The core app MSQRD was a free download and added video filters to faces that could be shared. But MSQRD was more of a way to demonstrate the company's real-time video filter technology. Masquerade offered a software development kit that could allow its filters to be integrated into a wide range of cross-platform apps.
MSQRD will remain available even after the acquisition. No financial terms were disclosed.
Does it matter?Late last year, Snapchat acquired Looksery, an app that offered similar real-time video filters. The technology powers Snapchat's Lenses, different animated filters that could be used in Snaps. It was an attempt to build a new monetization model, as Snapchat was selling different lenses for $1 each, but the start-up shuttered the lens store just two months after launching it. Instead, a rotating limited selection remains free.
This comes shortly after Facebook's Moments app, which was initially a new way to share photos, just added video support and will allow users to share short videos. Moments is another facet of Facebook's broader unbundling strategy, and users have already shared over 400 million photos with the app. Adding Masquerade's technology to Moments seems like the obvious play here.
The article Instant Analysis: Facebook Acquires Masquerade to Challenge Snapchat originally appeared on Fool.com.
Evan Niu, CFA owns shares of Facebook. The Motley Fool owns shares of and recommends Facebook. Try any of our Foolish newsletter services free for 30 days. We Fools may not all hold the same opinions, but we all believe that considering a diverse range of insights makes us better investors. The Motley Fool has a disclosure policy.
Copyright 1995 - 2016 The Motley Fool, LLC. All rights reserved. The Motley Fool has a disclosure policy.