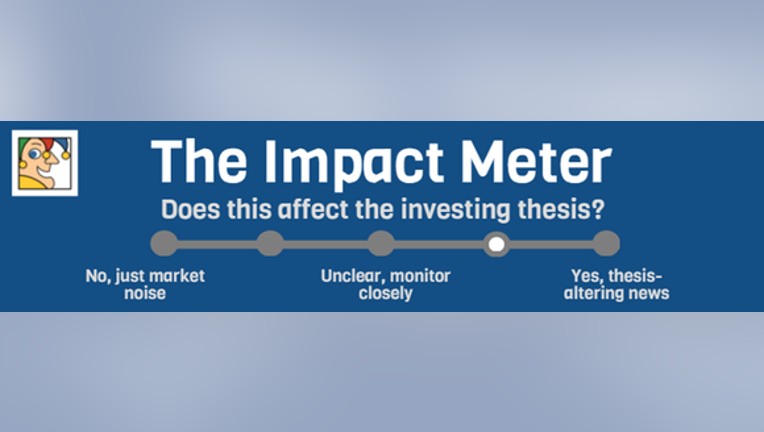 What happened? Consumer PC retail giant Dell's attempts to move into the enterprise space are now one step closer to realization. The privately held company has won a key approval in its proposed buyout of storage company EMC Corporation -- which is the majority owner of VMware -- as the European Commission has cleared the transaction.
IMAGE SOURCE: EMC.
The commission does not believe either of the combined entity's two major business lines will limit competition or be negative for consumers. In the press release announcing its decision, it said that even together, Dell and EMC will contend with strong competition for external enterprise storage systems. It also believes that "the merged entity would have neither the ability nor the incentive to shut out competitors," in the virtualization software segment. The European Commission is the executive arm of the European Union. Among other functions, it acts as the economic bloc's antitrust regulator.
Does it matter?The European Commission's nod was the last remaining big regulatory hurdle to the merger, following last week's clearance from the U.S. Federal Trade Commission. That's a huge win for the ambitious Dell, which is laboring mightily to shift toward higher-end, corporate segments from its traditional focus on the individual consumer. The deal is expected to close by July.
It's really committing to this. It agreed to pay around $67 billion for EMC in order to create what company founder Michael Dell characterized as "a dream combination." That's the largest tech industry buyout in history, which is saying something given the multitude of big-ticket deals that have occurred in the sector over the years.
The article Instant Analysis: European Regulators Clear Dell/EMC Merger originally appeared on Fool.com.
Eric Volkman has no position in any stocks mentioned. The Motley Fool recommends VMware. Try any of our Foolish newsletter services free for 30 days. We Fools may not all hold the same opinions, but we all believe that considering a diverse range of insights makes us better investors. The Motley Fool has a disclosure policy.
Copyright 1995 - 2016 The Motley Fool, LLC. All rights reserved. The Motley Fool has a disclosure policy.