Instant Analysis: Drillers Continue to Pull Back on Rigs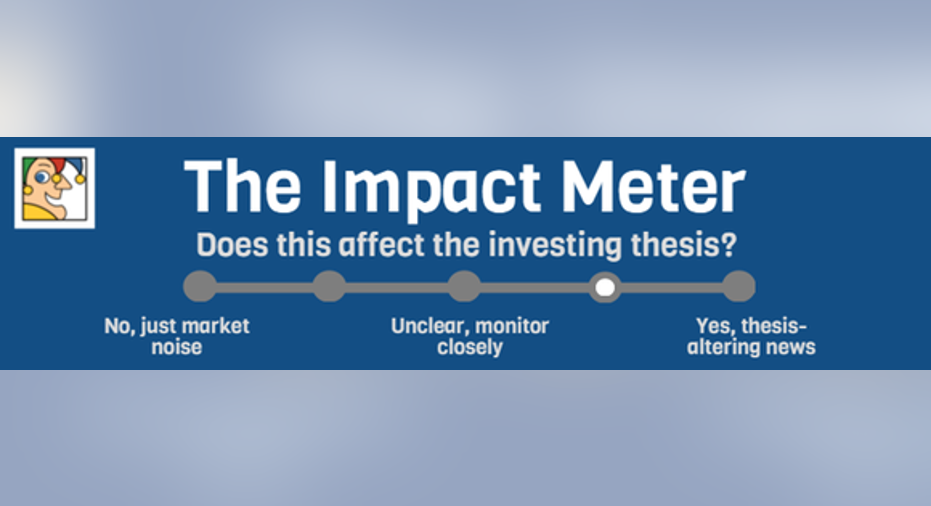 What happened?Oil industry services leader Baker Hughesreported international rig counts for December 2015 fell almost 4% from November, but tumbled 45% from the year-ago period. North America was the hardest-hit region with a 61% plunge year over year while the Middle East saw a near 5% gain.
Does it matter?The quickly spiraling decline in the number of rigs in operation is representative of the turmoil wracking the oil and gas industry, and U.S. drillers are the ones bearing the largest burden as they've idled more than 62% of their rigs as the world's largest crude suppliers battle for market share.
Due to innovations in drilling technology like horizontal drill and hydraulic fracturing, reserves previously unattainable were now accessible leading to a massive boom, creating a global glut that's pushed prices down by 70% since June 2014, when it traded for $108 a barrel. The inexorable slide has sent places like North Dakota and Montana reeling, after the large influx of drillers to the Bakken/Three Forks region in the Williston Basin dried up.
Continental Resources , for example, saw its stock crater some 36% in December as the price of domestic crude oil fell to just over $37 per barrel, which is well below the $50-per-barrel price it needs just to break even. Similarly, shares of Whiting Petroleum , which controls one of the largest acreage positions in the Bakken, have lost a similar percentage of their value.
The Williston Basin has suffered the most over the past year, with 71% of its rigs idled. It's continuing into the new year as well, as Baker Hughes reported another four rigs, or 7.5% of those operating in the region, went dark last week. The Eagle Ford shale play in south Texas was a close second, with 6.5%, or five, of its rotary rigs idled, reducing those in service in the region to 71.
With current oil prices where they are. tt's not likely to get any better anytime soon.
The article Instant Analysis: Drillers Continue to Pull Back on Rigs originally appeared on Fool.com.
Rich Duprey has no position in any stocks mentioned. The Motley Fool has no position in any of the stocks mentioned. Try any of our Foolish newsletter services free for 30 days. We Fools may not all hold the same opinions, but we all believe that considering a diverse range of insights makes us better investors. The Motley Fool has a disclosure policy.
Copyright 1995 - 2016 The Motley Fool, LLC. All rights reserved. The Motley Fool has a disclosure policy.