Instant Analysis: CDC Says Costco E. Coli Outbreak Apparently Over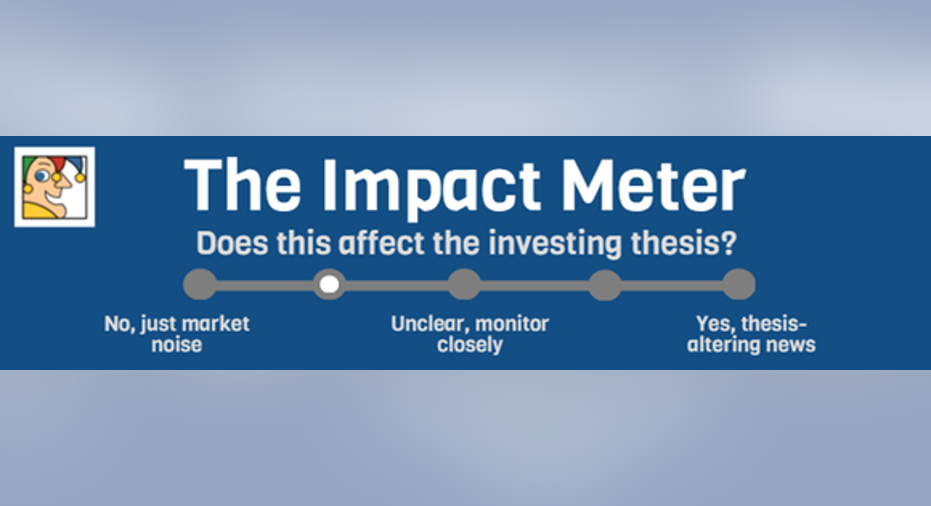 What happened?A health scare connected to Costco Wholesale seems to have passed. The Centers for Disease Control and Prevention on Tuesday announced that an outbreak of the deadly E. coli bacteria traced back to rotisserie chicken salad sold at the popular retailer "appears to be over," with the most recent illness in the outbreak reported to the CDC started on Nov. 3.
In all, the CDC reports, 19 people in seven states were infected, most after consuming the food. Five of those people were hospitalized; none has died from the potentially deadly illness. Although most strains of E. coli are harmless, the 0157:H7 form produces toxins that can have extremely harmful effects on the body.
Does it matter?Although it's certainly a relief -- who needs life-threatening bacteria when taking a snack break from shopping? -- the E. coli scare at Costco was short-lived and limited. As such, it was not particularly impactful to the company's operations. It didn't spook investors either, as we can see by the still-raging stock price, which has climbed by almost 17% since September, in spite of a recent pullback.
Perhaps this is because the Costco outbreak is less severe and widespread than the one connected to Chipotle Mexican Grill . In contrast to the retailer, the outbreak connected to Chipotle hasn't been declared over, and it's more widespread. So far, there have been almost 50 confirmed cases of E. coli poisoning linked to Chipotle, in nine states, as compared to the seven states of the Costco incidents. The restaurant chain isn't out of the woods yet, and investors are punishing the company. Since news of the outbreak broke in early November, the stock price has dropped 20%, and the bottom might not yet be in sight. In contrast, Costco has escaped its E. coli scare relatively unscathed as a company.
The article Instant Analysis: CDC Says Costco E. Coli Outbreak Apparently Over originally appeared on Fool.com.
Eric Volkman has no position in any stocks mentioned. The Motley Fool owns shares of and recommends Chipotle Mexican Grill and Costco Wholesale. Try any of our Foolish newsletter services free for 30 days. We Fools may not all hold the same opinions, but we all believe that considering a diverse range of insights makes us better investors. The Motley Fool has a disclosure policy.
Copyright 1995 - 2015 The Motley Fool, LLC. All rights reserved. The Motley Fool has a disclosure policy.