Instant Analysis: Arcam Is Building a New Titanium Powder Plant to Meet Rising 3D Printing Demand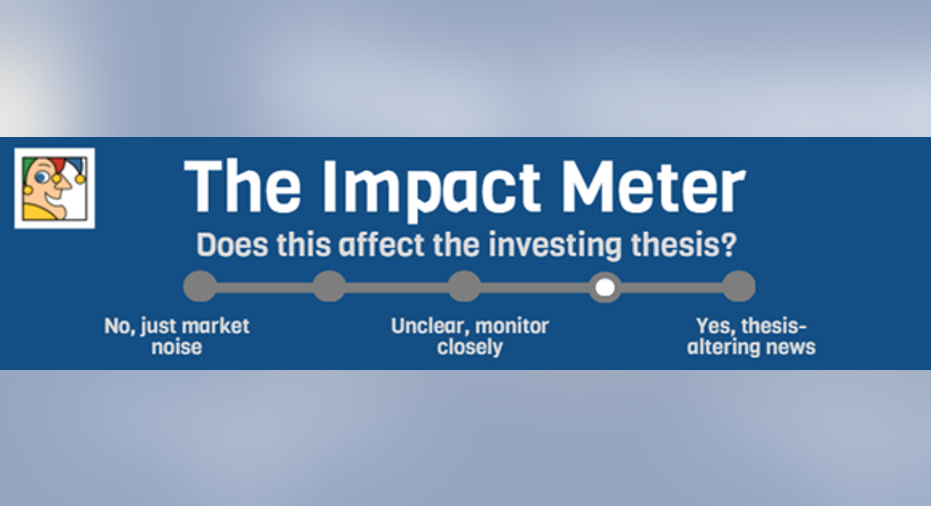 What happened?
Swedish industrial metals 3D printing company Arcam AB announced on Thursday that its Canadian subsidiary AP&C is building a new titanium powder processing plant to meet rising demand, driven by the fast growth of 3D printing.
With this expansion, AP&C's total titanium powder production capacity will be at least 750 tons per year, according to Arcam's press release. In February, Arcam added three new atomizing reactors to the five at AP&C's existing facility, and it stated at the time that the expansion brought total production capacity to at least 500 tons per year.So, we can deduce that the new plant will increase the company's total production capacity by about 50%.
Shares of Arcam are up 5.2% to $22.80 per share in late-afternoon trading on Friday.
Does it matter?
This is material news to Arcam and its investors. The metal 3D printing space, along with the entire industry, is projected to continue to experience strong growth. As companies buy more 3D printers, they'll need more raw material for those printers. So, Arcam's AP&C subsidiary is poised to profit as the overall metal 3D printing industry expands.
It's very possible, though we can't know for sure, that Arcam is supplying titanium powder to 3D Systems , one of the two largest publicly traded 3D printing companies, to provide to customers who buy its metal 3D printers. This portion of 3D Systems' business has generally been a brighter spot over the last couple of years, even as the company has struggled as a whole.
Arcam's flagship business is sales of 3D printers based on its proprietary electron beam melting (EBM) technology to the medical implant and aerospace industries. The company's future looks bright. That said, the stock is only suited for more risk-tolerant investors. Arcam has just one metal technology, so all of its eggs are in one tech basket, and the stock's price-to-earnings ratio is a very high 134, so strong growth is already baked into the price. Moreover, the stock is extremely thinly traded over the counter in the U.S., potentially making it quite volatile.
The article Instant Analysis: Arcam Is Building a New Titanium Powder Plant to Meet Rising 3D Printing Demand originally appeared on Fool.com.
Beth McKenna has no position in any stocks mentioned. The Motley Fool recommends 3D Systems. Try any of our Foolish newsletter services free for 30 days. We Fools may not all hold the same opinions, but we all believe that considering a diverse range of insights makes us better investors. The Motley Fool has a disclosure policy.
Copyright 1995 - 2016 The Motley Fool, LLC. All rights reserved. The Motley Fool has a disclosure policy.