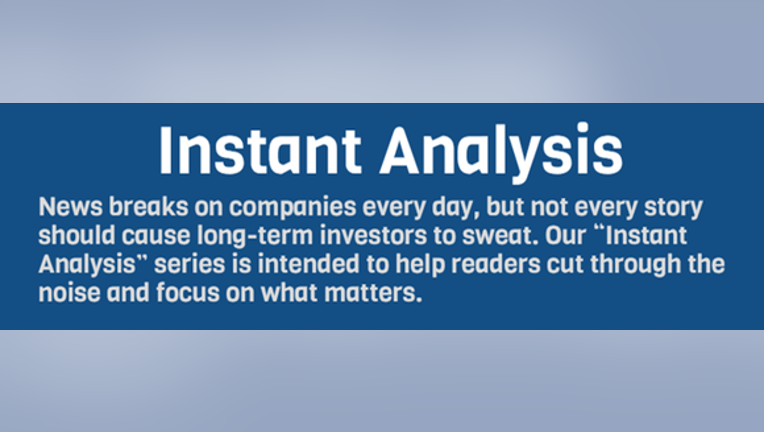 What happened?If you've visited an Apple Store recently, you've probably seen Taylor Swift's 1989 World Tour Live being promoted across all its mobile devices. That's because Apple recently secured the rights for the concert video to be streamed as an Apple Music exclusive starting on Dec. 20.
Back in June, Apple launched Apple Music to challenge streaming music leaders Spotify and Pandora . In October, Apple CEO Tim Cook claimed that the service had 6.5 million paid users and 8.5 million free trial users. However, the relationship between Swift and the streaming-music industry has been a rocky one.
Does it matter?Last November, Swift pulled her entire catalog from Spotify, although she let Pandora and several other streaming sites to continue playing her songs. But she also blocked all those platforms from streaming her latest album, 1989. When Apple stated that it wouldn't pay artists any royalties during Apple Music's free trial period, Swift lambasted Apple in an open letter. Apple eventually bowed to Swift and agreed to pay artists trial-period royalties. Shortly afterward, Swift announced that she would offer 1989 on Apple Music. Competing services clearly weren't pleased -- Pandora co-founder Tom Conrad called Swift's dispute with Apple as "mostly theater" that helped promote the album.
Deeper ties with Taylor Swift will certainly help elevate Apple Music's profile. But even if Apple persuaded 10 million listeners to pay $10 per month for the service next year, the $1.2 billion in annual sales would only represent 0.5% of its projected revenue for fiscal 2016. Therefore, these partnerships with Swift should be considered promotional efforts for Apple Music instead of major revenue generators.
The article Instant Analysis: Apple Inc. Inks an Exclusive Contract With Taylor Swift originally appeared on Fool.com.
Leo Sun has no position in any stocks mentioned. The Motley Fool owns shares of and recommends Apple and Pandora Media. Try any of our Foolish newsletter services free for 30 days. We Fools may not all hold the same opinions, but we all believe that considering a diverse range of insights makes us better investors. The Motley Fool has a disclosure policy.
Copyright 1995 - 2015 The Motley Fool, LLC. All rights reserved. The Motley Fool has a disclosure policy.