Instant Analysis: Amazon Steals Kids From Netflix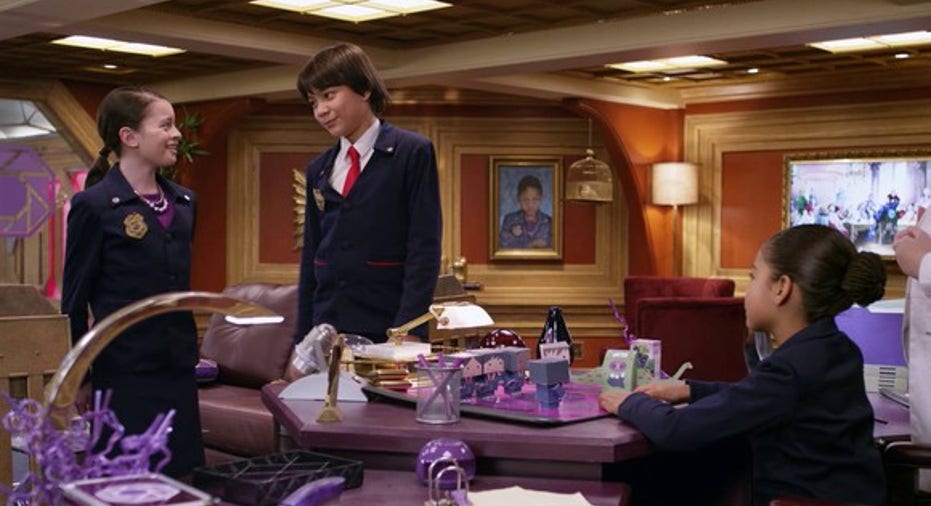 ODD SQUAD is one of a number of PBS Kids shows moving to Amazon Prime in a new streaming deal. Image source: PBS Kids.
As most were preparing for the long holiday weekend, Amazon.com, Inc. was announcing a deal to pull PBS Kids programming from Netflix to its own Prime streaming service.
"We are excited to announce this new deal with PBS, which will make Prime Video the exclusive premium subscription home for the great PBS Kids series that our customers and their kids love," said Brad Beale, Vice President of Worldwide Television Acquisition for Amazon in a press release announcing the agreement.
If that sounds like bluster, it should. Netflix and Amazon have been battling over PBS programming for at least two years. The last go-round, in June 2014, saw Netflix renew its contract for most of the PBS Kids programs that are now headed to Amazon. In February of 2013, the e-tailer obtained exclusive rights to stream Downton Abbey, an award-winning PBS drama.
Does it matter?
Netflix routinely forfeits programming to other networks or simply allows existing contracts to expire. Usually, it's for good reason. Think of the Starzagreement, which expired in February 2012. Netflix announced a much bigger deal with Disney just 10 months later, and today, it's about to become the exclusive streaming home for Disney movies, including the Marvel Cinematic Universe of films that have made so much money for the House of Mouse.
For its part, Amazon says the new PBS Kids lineup significantly enhances its already-blossoming portfolio of available content, all of which is available for download on a Kindle or similar mobile device.
That's actually an interesting pitch. Families traveling with kids on summer vacation may be tempted to load up iPads with episodes of Arthur, ODD SQUAD, or Daniel Tiger's Neighborhood to keep kids occupied during long drives, and Netflix doesn't yet have an option for downloading programs.
Maybe it's best we call this one a draw. Netflix is redeploying capital as it always does, while Amazon gains a potentially significant new audience for Prime Video.
The article Instant Analysis: Amazon Steals Kids From Netflix originally appeared on Fool.com.
Tim Beyers owns shares of Netflix and Walt Disney. He alsohas the following options: long January 2017 $85 calls on Walt Disney. The Motley Fool owns shares of and recommends Amazon.com, Netflix, and Walt Disney. The Motley Fool recommends Starz. Try any of our Foolish newsletter services free for 30 days. We Fools may not all hold the same opinions, but we all believe that considering a diverse range of insights makes us better investors. The Motley Fool has a disclosure policy.
Copyright 1995 - 2016 The Motley Fool, LLC. All rights reserved. The Motley Fool has a disclosure policy.