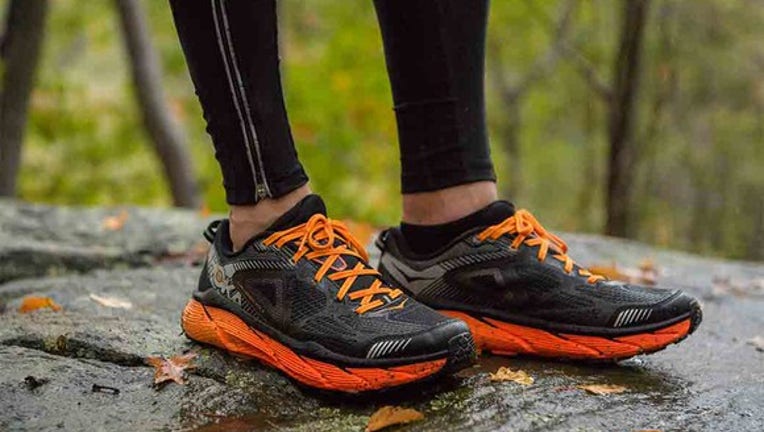 What happened?
An activist shareholder is insisting thatDeckers Outdoor (NYSE: DECK)hang out a "for sale" sign. Red Mountain Capital Partners, which owns just over 3% of the company, formally made the request in a letter sent to chairman Angel Martinez and lead independent director John Gibbons late last month.
In the letter, Red Mountain "urge[s] the board to publicly announce its intention to explore a sale of Deckers."
Image source: Hoka One One (Deckers Outdoor)
The investment management firm opined that "[a] public announcement and a formal sale process will address the full universe of potential buyers for the unique assets of the company and will restore shareholders' confidence that the board is acting in their best interests."
Deckers owns the popular Ugg line of footwear among other brands, but it has struggled with declining sales and profitability lately, in no small part due to Ugg's underperformance.
Does it matter?
Deckers has not one but two notable activist investors on its shareholder list, Red Mountain Capital and Marcato Capital Management. Following the shoemaker's most recentlyquarterly earnings report -- an uncomfortable one that revealed a nearly 5% year-over-year drop in revenue, a 14% decline in adjusted per-share earnings, and disappointing guidance -- it was perhaps inevitable that one of them would step in to put pressure on the management team.
Although Red Mountain isn't always a winner -- its attempt last year to win a pair of board seats atiRobotwas unsuccessful -- Decker is indeed an attractive takeover candidate.
Ugg footwear is well-known among consumers, even if Deckers' other brands don't have that kind of visibility. Plus, the stock trades at a price-to-book value below 2.0, which is low for the shoe-related apparel segment. Vans owner VF Corporation tradesat 4.6, for example, while Foot Lockertrades at 3.6.
10 stocks we like better than Deckers OutdoorWhen investing geniuses David and Tom Gardner have a stock tip, it can pay to listen. After all, the newsletter they have run for over a decade, Motley Fool Stock Advisor, has tripled the market.*
David and Tom just revealed what they believe are the 10 best stocks for investors to buy right now... and Deckers Outdoor wasn't one of them! That's right -- they think these 10 stocks are even better buys.
Click here to learn about these picks!
*Stock Advisor returns as of February 6, 2017
Eric Volkman has no position in any stocks mentioned. The Motley Fool owns shares of and recommends iRobot. The Motley Fool recommends Deckers Outdoor. The Motley Fool has a disclosure policy.