Instant Analysis: 5 Directors, Including CEO, Dismissed From Viacom -- Company Serves Up Weak Guidan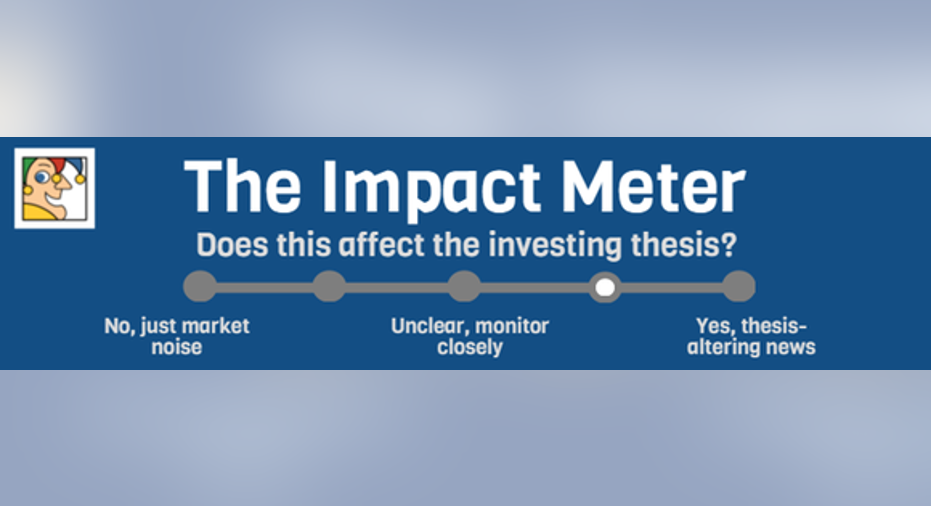 What happened?
The battle for control of media conglomerate Viacom is getting even nastier. National Amusements, the investment vehicle for the Redstone family that holds a controlling interest in Viacom, announced that five members of the media company's board of directors are to be dismissed. This group includes Philippe Dauman, the current CEO.
Image Source: Nickelodeon Movies (Viacom)
In an attempt to head off a probable legal challenge, National Amusements -- headed by media mogul Sumner Redstone -- petitioned the Delaware Chancery Court to declare that the shake-up is valid according to both that state's law and Viacom's bylaws.
Five new independent Viacom directors were named by National Amusements. These include former Discovery Communications CEO Judith McHale and Nicole Seligman, until recently, the president of Sony Entertainment.
Additionally, Viacom provided guidance for its current quarter that fell well short of expectations. It is projecting a per-share adjusted net profit of $1.00 to $1.05. On average, analysts were estimating $1.38.
Does it matter?
Viacom is the sick man of Hollywood these days. The Dauman and Redstone factions are increasingly at odds, while the performance of the company has been uninspiring at best.
Its Paramount film unit's latest attempt at franchise-movie success has fallen short. The sequel Teenage Mutant Ninja Turtles: Out of the Shadows was No. 1 at the box office on its opening weekend, but its ticket sales for the period were 46% below those of the first film released in 2014.
Meanwhile, so far this year, Paramount has had but a single release, 10 Cloverfield Lane, in the box office top ten. And Viacom's TV operations are similarly struggling with revenue slipping 3% on a year-over-year basis in the most recently reported quarter.
The company's stock saw a bit of a pop when the board dismissal announcement crossed the wires. Most likely, investors celebrated the fact that Viacom might soon have a new CEO and management team that will move past the recent drama. At the moment, however, there is too much turmoil and uncertainty at the company. It's probably a wise move to stay well away until the smoke clears.
The article Instant Analysis: 5 Directors, Including CEO, Dismissed From Viacom -- Company Serves Up Weak Guidance originally appeared on Fool.com.
Eric Volkman has no position in any stocks mentioned. The Motley Fool owns shares of and recommends Discovery Communications. Try any of our Foolish newsletter services free for 30 days. We Fools may not all hold the same opinions, but we all believe that considering a diverse range of insights makes us better investors. The Motley Fool has a disclosure policy.
Copyright 1995 - 2016 The Motley Fool, LLC. All rights reserved. The Motley Fool has a disclosure policy.