Instant Analysis: 3D Systems Taps CEO's Former HP Colleague as New CFO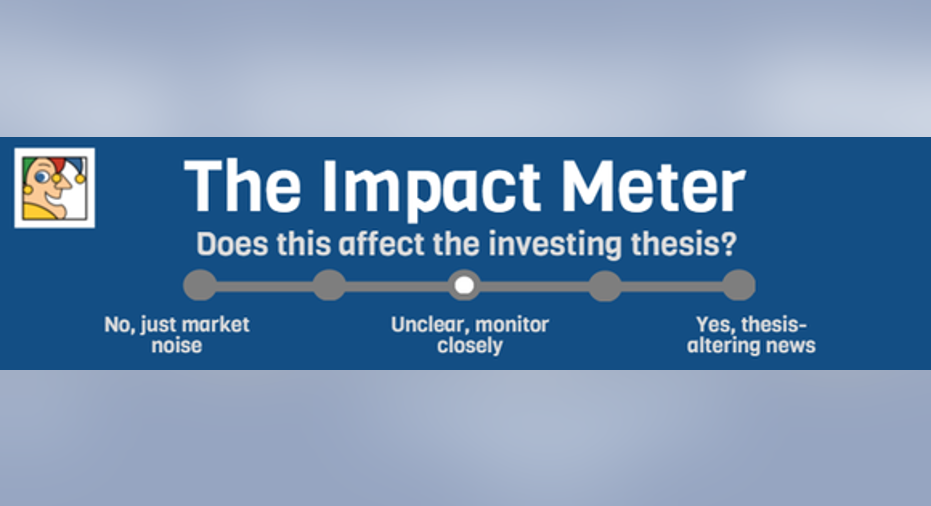 Image source: 3D Systems.
What happened
3D Systems Corporationannounced on Wednesday that John N. McMullen will join the company as executive vice president and chief financial officer, effective July 1. McMullen is currently CFO of Eastman Kodak Co.and previously worked with 3D Systems CEO Vyomesh Joshi at what was then Hewlett-Packard Co. and is now HP Inc.. He succeeds current CFO David Styka, who will remain "to provide operational and financial support to Management."
This move marks the third shake-up in the C-suite at the struggling 3D printing company since Joshi came on board in April. Last week, 3D Systems announced the resignations of COO Mark Wright, effective June 17, and Chief Marketing Officer Cathy Lewis, which was effective on June 10. Given the circumstances (new CEO and both departures announced on same day), it's safe to assume that both execs were likely forced out. No predecessors were announced to fill the COO and CMO roles.
The market had a muted response to the new CFO news, with 3D Systems' stock price falling less than 1% yesterday.
Does it matter?
Only time will tell how much a new CFO will matter for 3D Systems, which has been struggling to grow revenue since the start of 2015. The widespread slowdown in purchasing among enterprise customers has also negatively affected prime competitor Stratasys , which has attributed the tepid demand to excess capacity in the field.
This CFO move isn't a surprise. Executive changes are expected when a new CEO comes on board any company because the new leader will often want to choose his or her own top team.It's also not a surprise that Joshi tapped McMullen, as the two worked together at HP.
3D Systems incoming CFO John McMullen. Image source: 3D Systems.
McMullen's been CFO at Kodak, which is in the midst of transforming itself into an advanced materials company, since June 2014, according to his LinkedIn profile. Prior to Kodak, McMullen had a 32-year career at HP and its acquired companies, Compaq Computer and Digital Equipment Corp. His positions included senior VP of finance and corporate treasurer at HP, CFO of HP's imaging and printing group, and VP of finance and strategy for Compaq's worldwide sales and services group.
Stratasys has also had a huge recent shake-up at the top, as it announcedearlier this month that David Reis was stepping down as CEO and being replaced by board member Ilan Levin, effective July 1. 3D Systems and Stratasys are no doubt getting their houses in order as they prepare for increased competition from new entrants, notably, HP and start-up Carbon (formerly Carbon3D).
The article Instant Analysis: 3D Systems Taps CEO's Former HP Colleague as New CFO originally appeared on Fool.com.
Beth McKenna has no position in any stocks mentioned. The Motley Fool owns shares of and recommends LinkedIn. The Motley Fool recommends 3D Systems and Stratasys. Try any of our Foolish newsletter services free for 30 days. We Fools may not all hold the same opinions, but we all believe that considering a diverse range of insights makes us better investors. The Motley Fool has a disclosure policy.
Copyright 1995 - 2016 The Motley Fool, LLC. All rights reserved. The Motley Fool has a disclosure policy.