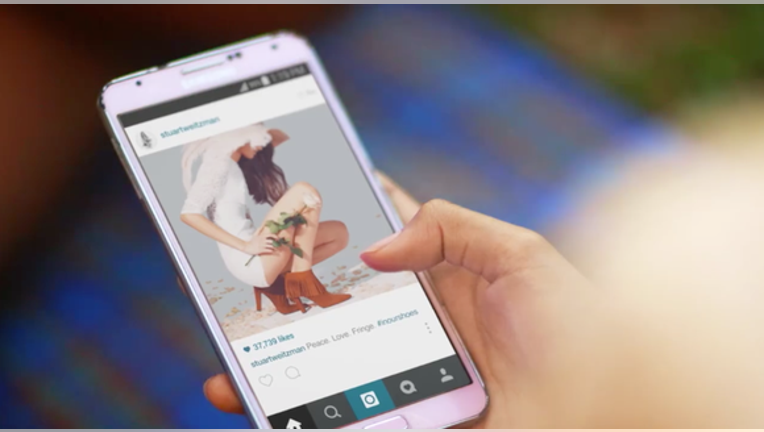 Facebook's (NASDAQ: FB) Instagram hit a surprising milestone today. The photo- and video-sharing app hit 600 million monthly active users. This achievement highlights how the app has turned into a key social property for Facebook and emphasizes Instagram's lead over competitor Snapchat.
Image source: Instagram.
Accelerating growth
What's particularly notable about Instagram hitting 600 million users on Thursday is the period in which the company added its last 100 million Instagrammers. The service's monthly active users increased from 500 million to 600 million in just six months. As Recode's Kurt Wagner pointed out, this marks an accelerated growth rate compared to Instagram's growth of 100 million users about every nine months during the couple years leading up to this period.
Instagram's impressive growth puts the spotlight on Facebook's overarching knack for growing its social networks.
The company's core social network, Facebook, has continued to exceed expectations when it comes to user growth. Hitting 1.79 billion monthly active users in Facebook's most recent quarter, the massive figure was up an impressive 16% year over year and 4.4% sequentially. Further, Facebook's daily active users on its core platform were 1.18 billion in Facebook's most recent quarter, up 17% year over year and 4.5% sequentially.
Facebook's messaging platforms Messenger and WhatsApp have grown impressively during the past year as well. These services have seen their monthly active users increase from 700 million and 900 million, respectively, to over 1 billion each during the past year.
Data for table retrieved from Facebook's third-quarter 2015 and 2016 earnings calls and from Instagram updates on monthly active users. Table source: author.
For comparison, Twitter's monthly active user growth slowed drastically once the company hit 300 million monthly active users. In Twitter's most recent quarter, for instance, the social network's monthly active users hit 317 million, up just 3.3% year over year and 1.3% sequentially.
Instagram can thank Snapchat for its growth
For Instagram's recent success, Facebook has Instagram to thank. In August, Instagram essentially copied Snapchat's Stories format when it introduced Stories on Instagram. Instagram's Stories, like Snapchat's Stories, enables users to piece together a string of photos and videos throughout their day into a story for followers to view for 24 hours.
Image source: Instagram.
Facebook said in the company's most recent quarter that Stories on Instagram has been a big success, with the product garnering a whopping 100 million daily active users between its Aug. 2 launch and Facebook's Nov. 28 third-quarter earnings call.
Instagram's reacceleration in user growth is good news for Facebook investors. With Snapchat reportedly planning to go public during the first quarter of 2017, the Instagram rival will get access to more resources to support its growth plan. By successfully mirroring Snapchat's core product offering and returning to a faster growth rate, Facebook's Instagram looks as strong as ever before a purported Snapchat IPO.
Find out why Facebook is one of the 10 best stocks to buy now
Motley Fool co-founders Tom and David Gardner have spent more than a decade beating the market. (In fact, the newsletter they run, Motley Fool Stock Advisor, has tripled the market!*)
Tom and David just revealed their ten top stock picks for investors to buy right now. Facebook is on the list -- but there are nine others you may be overlooking.
Click here to get access to the full list!
*Stock Advisor returns as of November 7, 2016
Daniel Sparks owns shares of Facebook. The Motley Fool owns shares of and recommends Facebook and Twitter. Try any of our Foolish newsletter services free for 30 days. We Fools may not all hold the same opinions, but we all believe that considering a diverse range of insights makes us better investors. The Motley Fool has a disclosure policy.