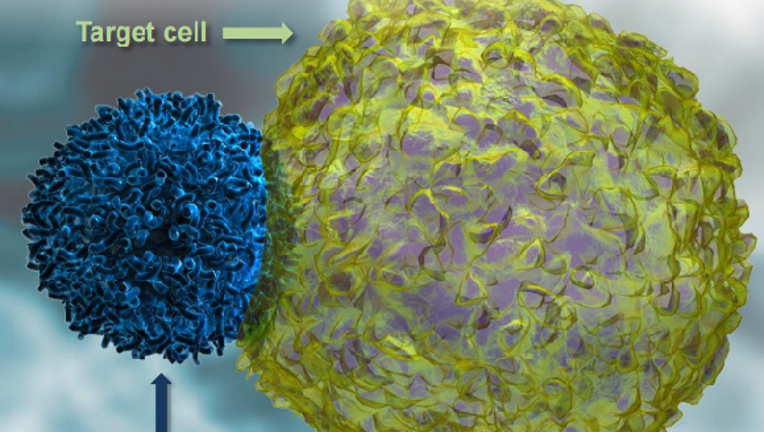 Image source: Inovio Pharmaceuticals.
Usually when a clinical-stage biotech announces that a planned clinical study is being scrapped, it's bad news. But whenInovio Pharmaceuticals stated on March 29 that it would not move forward with patient enrollment for a study of its humanpapillomavirus (HPV) immunotherapy INO-3112 in treating cervical cancer, no eyebrows were raised. Inovio's shares even rose. How could this be?
Better opportunityThe catch was that the planned phase 2 study of INO-3112 was to be primarily funded by theEuropean Organization for Research and Treatment of Cancer (EORTC). However, Inovio struck a deal with AstraZeneca's MedImmune subsidiary last August -- after the EORTC collaboration was announced.
AstraZeneca paid Inovio $27.5 million up front to gain exclusive rights to INO-3112. Inovio also could receive up to $700 million in milestone payments. Assuming INO-3112 ultimately makes it to market, the biotech will also be eligible for double-digit percentage tiered royalty payments.
With AstraZeneca picking up the tab for all development costs of INO-3112, it's no surprise Inovio decided against moving ahead with the EORTC study. However, the two partners are going forward as planned with their own phase 1/2 study of the immunotherapy as a potential treatment for cervical cancer. A phase 1/2 clinical study of INO-3112 focusing on head and neck cancer is also in progress.
More opportunitiesWhile INO-3112 looks to be quite promising, the bigger buzz around Inovio surrounds a couple of other products. Phase 2 results from cervical dysplasia immunotherapy VGX-3100 were so impressive that the World Vaccine Congress recently selected it as "Best Therapeutic Vaccine" for the fourth year in a row.
Inovio will begin a phase 3 study for VGX-3100 this year. Analysts project the vaccine could reach peak annual sales of around $500 million. Success on this front would be great news for INO-3112, since INO-3112 is basically a combination of VGX-3100 and aDNA-based immune activator.
The other effort gaining plenty of attention for Inovio is its program to develop a vaccine for the Zika virus. Inovio is widely considered to be one of the leaders in the race to combat the virus. In February, the company announced encouraging results from a pre-clinical test involving mice. Inovio hopes to begin phase 1 testing with humans later this year.
Looking aheadUnlike many small biotechs, Inovio isn't a one-trick pony. VGX-3100 looks to have a solid pathway to success, but it could be followed up by INO-3112. Inovio stands a decent chance at winning with its Zika vaccine, although it's still too early to know for sure how things will play out.
Inovio also claims several other promising candidates in its pipeline. One of those candidates made news recently when the company announced positive data from a phase 1 study ofits Ebola vaccine, INO-4212.
AstraZeneca isn't Inovio's only big-name partner, either. Inovio partnered with Rochein 2013 to develop a hepatitis B virus vaccine. Inovio received an initial up-front payment of $10 million in return for exclusive rights to hep B vaccine INO-1800 and prostate cancer vaccine INO-5150. Although Roche later terminated its participation with INO-5150, things are moving along for INO-1800, which is in a phase 1 study.
There are plenty of potential catalysts for Inovio in the next couple of years -- this biotech stock remains one to watch.
The article Inovio Pharmaceuticals Won't Move Forward With Clinical Study: So What? originally appeared on Fool.com.
Keith Speights has no position in any stocks mentioned. The Motley Fool has no position in any of the stocks mentioned. Try any of our Foolish newsletter services free for 30 days. We Fools may not all hold the same opinions, but we all believe that considering a diverse range of insights makes us better investors. The Motley Fool has a disclosure policy.
Copyright 1995 - 2016 The Motley Fool, LLC. All rights reserved. The Motley Fool has a disclosure policy.