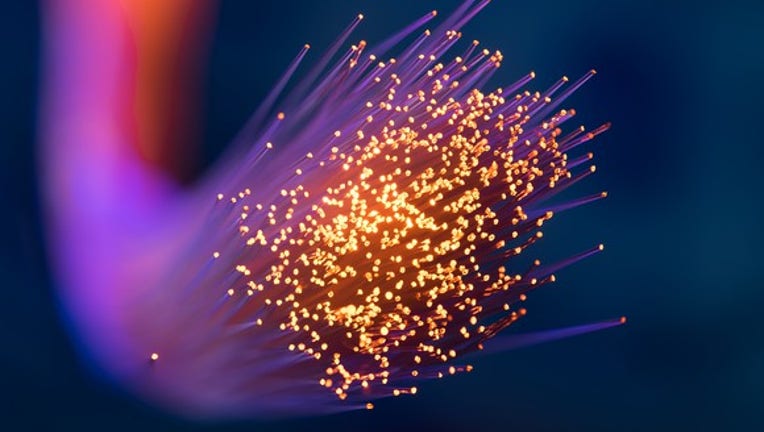 Optical-equipment maker Infinera (NASDAQ: INFN) has struggled in recent quarters to translate exploding consumer demand for bandwidth into financial success. The disconnect is being caused in part byinternet providers choosing to go with rival offerings while they wait for Infinera's next-generation products to come to market. As a result, Infinera's top and bottom lines have been under a lot of pressure of late.
Coming into Thursday's first-quarter earnings report, investors were expecting Infinera's revenue to take another substantial hit and for its profits to once again evaporate. Were the company's results as bad as Wall Street had predicted? Let's dig into the details to find out.
Image source: Getty Images.
Infinera Q1: The raw numbers
| Metric | Q1 2017 | Q1 2016 | Year-Over-Year Change |
| --- | --- | --- | --- |
| Revenue | $175.5 million | $244.8 million | (28%) |
| Non-GAAP net income | ($21.7 million) | $28.0 million | N/A |
| Non-GAAP earnings per share | ($0.15) | $0.19 | N/A |
Data source: Infinera.
What happened with Infinera this quarter?
Revenue of $175.5 million came in toward the top end of management's guidance range. It also compared favorably to Wall Street's guess of $172.6 million.
Sales in North America, which is Infinera's largest market, grew 3% sequentially. However, sales in international markets were mixed. Revenue in the Europe, Middle East, and Africa region declined 15% sequentially while sales in the Asia-Pacific region grew 7%. Latin American sales also fell.
On a non-GAAP (adjusted) basis -- which excludescosts such as stock-based compensation and acquisition-related expenses --gross margin declined 990 basispoints year over year, to 40.3%. Management said the drastic fall is primarily attributable to "ongoing pricing conditions."
Non-GAAP net loss of $0.15 per share landed at the low end of the company's guidance range and matched what analysts had predicted.
The company ended March with $359 million in cash.
What management had to say
CEO Tom Fallon appeared to be pleased that the company's results came in at the top end of its guidance range. He also said that the company remains heads-down focused on bringing its next-generation "Infinite Capacity Engine" products to market.
However, on the conference call with investors, CEO Fallon warned that the company is still dealing with a number of short-term demand challenges:
CEO Fallon alsostated that recent consolidation in the telecom and cable industry is changing some of the its customers' buying habits. These tendencies, combined with "heavy pricing pressure," are forcing Infinera to give pricing concessions in order to move its product out the door.
Looking ahead
CEO Fallon reaffirmed his belief that Infinera's new products will help to lower the company's cost structure and grow its market share. That's a big reason why the company said that it plans to continue investing aggressively in the business during this challenging period.
As a result of this heavy spending, management said that they are looking forward to launching a number of new products over the next few months. In particular, they talked about plans to launch new products geared toward the DCI, long-haul, metro, and subsea markets over the next two quarters.
However, management does not believe that company's financial fortunes are going to turn around until those new products become available. As a result,CFO Brad Feller forecast that the upcoming quarter was also going to be quite rough, and offered up the following guidance:
| Metric | Q2 2017 Guidance | Q2 2016 Actual |
| --- | --- | --- |
| Revenue | $175 million to $185 million | $258.8 million |
| Non-GAAP gross margin income | 38% to 42% | 50.4% |
| Non-GAAP earnings per share (EPS) | ($0.15) to ($0.19) | $0.21 |
Data source: Infinera.
This forecast failed to live up to Wall Street's expectations, which is likely the reason why Infinera's shares dropped more than 5% in early morning trading on Friday.
Despite the murky operating environment and downbeat forecast, CEO Fallon did his best to communicate to shareholders that he believes the company's best days lie ahead:
10 stocks we like better than InfineraWhen investing geniuses David and Tom Gardner have a stock tip, it can pay to listen. After all, the newsletter they have run for over a decade, Motley Fool Stock Advisor, has tripled the market.*
David and Tom just revealed what they believe are the 10 best stocks for investors to buy right now... and Infinera wasn't one of them! That's right -- they think these 10 stocks are even better buys.
Click here to learn about these picks!
*Stock Advisor returns as of May 1, 2017
Brian Feroldi has no position in any stocks mentioned. The Motley Fool owns shares of and recommends Infinera. The Motley Fool has a disclosure policy.