India's Tata Steel removes Cyrus Mistry as chairman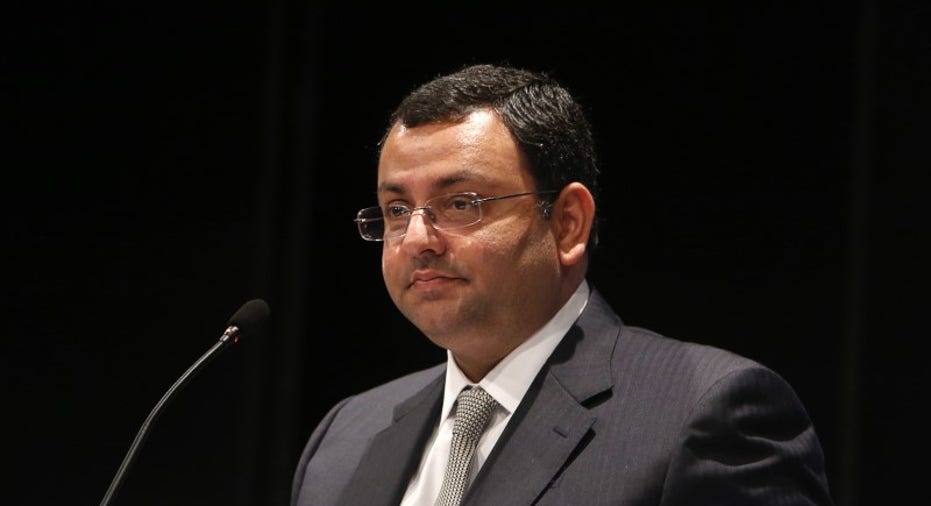 India's Tata Steel said it removed Cyrus Mistry as chairman at a special board meeting on Friday, the third Tata group company to depose him since his ouster as head of the conglomerate's holding company.
Mistry was ousted as chairman of holding company Tata Sons in a boardroom coup in October after the company criticized his performance.
Since then both Mistry and Tata Sons have been involved in a war of words blaming each party for problems in the $100-billion salt-to-software Tata conglomerate.
The Tata Steel board, in a statement, also said on Friday that it would hold an extraordinary general meeting (EGM) on Dec. 21 to remove Mistry and independent director Nusli Wadia as directors on the board.
Mistry was removed earlier this month as chairman of Tata Global Beverages , which co-owns and runs Starbucks stores across India, and as chairman of Tata Consultancy Services , India's biggest software company and a cash cow of the group.
A source close to Mistry said in a statement that removing him as chairman of Tata Steel was a "new low" in the corporate governance standards of the Tata group and said representatives of Tata Sons were behind the decision.
O P Bhatt, independent director on the board of Tata Steel and former head of State Bank of India [SBINY.UL], has been elected as chairman of the board of Tata Steel until the outcome of the EGM, the company said.
"The board appointed the independent director as the chairman keeping in mind principles of good corporate governance," it said.
Tata Consultancy Services, as well as Tata Motors , which owns the Jaguar Land Rover brand, and Indian Hotels Co Ltd , which runs the Taj group of hotels, have also called for EGMs in December to remove Mistry as directors of their companies.
Tata Sons had criticized Mistry's performance and accused him of being responsible for rising expenses and impairment provisions and falling dividends.
Mistry sought to defend his record at Tata Sons in a statement on Nov. 15 and said allegations that he oversaw rising expenses and impairment provisions were "another brazen attempt to mislead the public and shareholders."
(Reporting by Promit Mukherjee; Editing by Susan Fenton)