Incyte's Prospects Get Even Brighter With Merck Announcement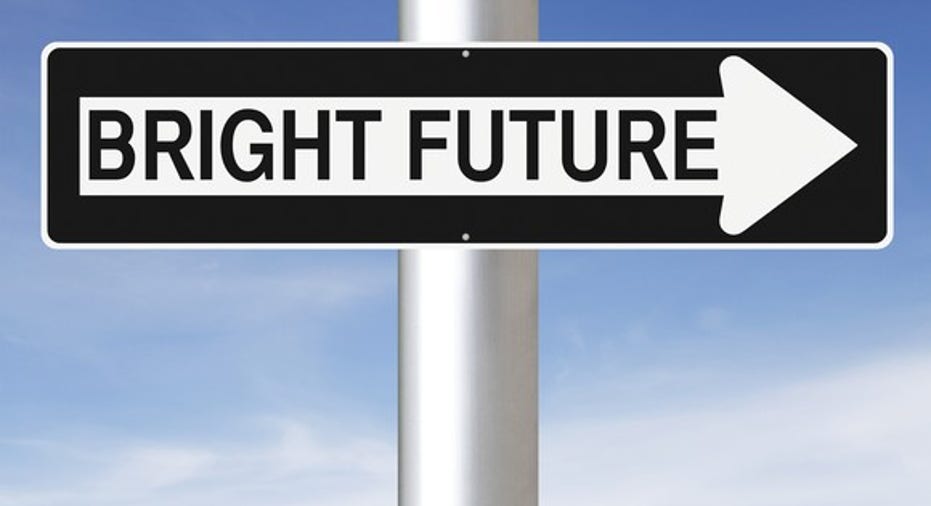 Incyte (NASDAQ: INCY) didn't have to wait for its presentation at the J.P. Morgan Healthcare Conference on Monday to make investors happy. Merck (NYSE: MRK) and Incyte announced earlier in the day that a combination ofepacadostat and Keytruda would advance to pivotal studies in four additional types of cancer. This news, combined with additional information from Incyte CEO Herve Hoppenot during his J.P. Morgan presentation, appear to make the biotech's prospects brighter than ever before.
Image source: Getty Images
Epacadostat/Keytruda combo
The announcement that the epacadostat/Keytruda combo would advance to additional late-stage studies spurred Incyte's stock by over 9%. Why such excitement? A look at what the targeted indications are provides the answer.
Epacadostat and Keytruda are already in a late-stage study focusing on the treatment of advanced melanoma. Now, Merck and Incyte will move forward with pivotal studies targeting non-small-cell lung cancer, renal-cell carcinoma, bladder cancer, and squamous-cell carcinoma of the head and neck. The prevalence of these types of cancers means that the market opportunity for epacadostat is now significantly higher than if it only gained approval for melanoma.
The potential to be joined at the hip even further with Keytruda is huge. Merck appears to be on a clear trajectory to become the dominant player in the solid-tumor arena with its anti-PD-1 therapy. Combining Keytruda with the possible anti-tumor capabilities of epacadostat could be an even more effective strategy for fighting cancer than either drug as a standalone treatment.
Higher ceiling
Incyte had even more good news on Monday. Hoppenot said the biotech now anticipates peak annual revenue of $2 billion for Jakafi. Previously, Incyte had projected peak sales for the drug of around $850 million.
This upward revision stems from a couple of factors. First, Hoppenot said frankly that "competition for Jakafi has not been very successful." Second, Incyte is very encouraged about the prospects for the JAK inhibitor in treating graft-versus-host-disease, a frequent complication of allogeneic bone marrow transplants.
While the improved guidance for Jakafi wasn't surprising to investors, it's always good to hear the company acknowledge that the ceiling is considerably higher. Even better, Incyte's new peak sales target doesn't include another potential indication: A late-stage study of Jakafi in treating essential thrombocythemia is also scheduled to begin in the near future.
Major potential catalysts
Incyte also has other potential catalysts in 2017. At the top of the list is the expected launch by Eli Lilly (NYSE: LLY) of baracitinib in treating rheumatoid arthritis. Incyte partnered with Lilly in 2009 on the development of the JAK inhibitor. The biotech stands to receive $165 million in milestone payments if approved in the U.S. and Europe. plus tiered royalties of up to 20% on global sales of the drug.
Hoppenot also mentioned additional clinical trials for baracitinib as potential catalysts for Incyte. A late-stage study evaluating the drug in treating psoriatic arthritis should begin in 2017. Results from a phase 2 study for treatment of atopic dermatitis are expected this year as well.
In addition, Incyte has other possible catalysts on the way. Hoppenot highlighted the potential for INCB54828 in targeting FGFR alternations in cancer cells. Incyte expects to report data from dose escalation studies of the pipeline candidate in 2017. Dose escalation data from other experimental cancer drugs are also anticipated later in the year.
Bright future indeed
Because of its tremendous success with Jakafi and strong pipeline, Incyte is often mentioned as a potential acquisition target. I suspect the latest news will only fuel the flames of speculation.
However, Incyte doesn't need to be acquired for its stock to continue to perform well. The biotech's fortunes will no doubt improve in 2017 with Jakafi's momentum and an expected successful launch of baracitinib. Incyte's future looked bright in 2016. Now it's even brighter.
10 stocks we like better than Incyte When investing geniuses David and Tom Gardner have a stock tip, it can pay to listen. After all, the newsletter they have run for over a decade, Motley Fool Stock Advisor, has tripled the market.*
David and Tom just revealed what they believe are the 10 best stocks for investors to buy right now... and Incyte wasn't one of them! That's right -- they think these 10 stocks are even better buys.
Click here to learn about these picks!
*Stock Advisor returns as of January 4, 2017
Keith Speights has no position in any stocks mentioned. The Motley Fool has no position in any of the stocks mentioned. The Motley Fool has a disclosure policy.