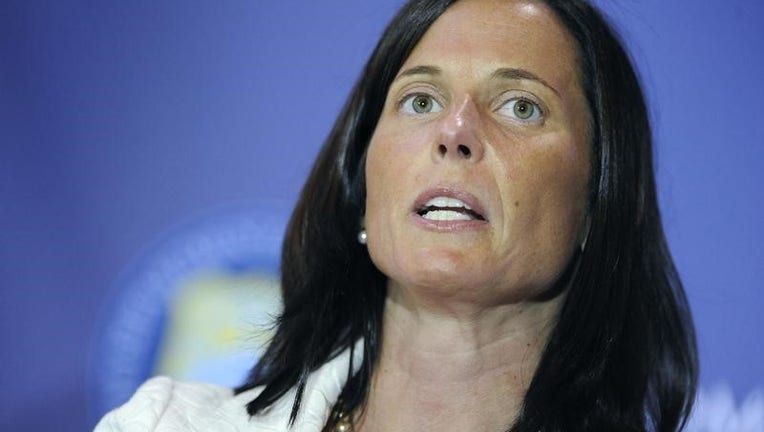 Nasdaq Inc's incoming chief executive officer, Adena Friedman, said on Tuesday that President-elect Donald Trump's economic policies may boost trading and allow banks to take more risks, including lending more to businesses.
Nasdaq on Monday announced Friedman, currently president and chief operating officer, would replace long-time CEO Robert Greifeld in January, making her one of the most powerful women on Wall Street.
She said regulations following the 2008 financial crisis meant to reduce risk-taking by banks were well intentioned, but that some may have gone too far. She called for a more "balanced approach to regulation."
"There are elements of the regulation that we are living with today that have hampered the ability for banks to provide an important role in providing liquidity into the markets," Friedman said at a JPMorgan Chase & Co investor conference.
Those rules have not only hurt trading volumes but hindered lending to small- and medium-sized businesses, she said.
Trump promised during his campaign to slash taxes and regulation, including the 2010 Dodd-Frank financial reforms aimed at curbing risk taking by banks and protecting consumers, which he said makes it hard for banks to loan money.
Provisions of Dodd-Frank included the Volcker Rule, which restricts speculative investments by banks, and the creation of the Consumer Financial Protection Bureau to police areas like mortgage servicing, debt collection and payday lending.
Trump adviser Anthony Scaramucci, a hedge-fund industry executive, has said that Dodd-Frank would be reviewed and "the worst anti-business parts of it will be gutted."
Mary Jo White, outgoing chair of the U.S. Securities and Exchange Commission, said on Tuesday she would not want to see parts of Dodd-Frank, including the Volcker Rule, rescinded or repealed. The SEC does not have evidence that the rules have affected market liquidity, she said in testimony to the House Financial Services Committee.
White said on Monday she planned to depart the SEC around the same time President Barack Obama leaves the White House.
(Reporting by John McCrank; Editing by Cynthia Osterman)