Income and spending levels rise, boosting hopes for economic rebound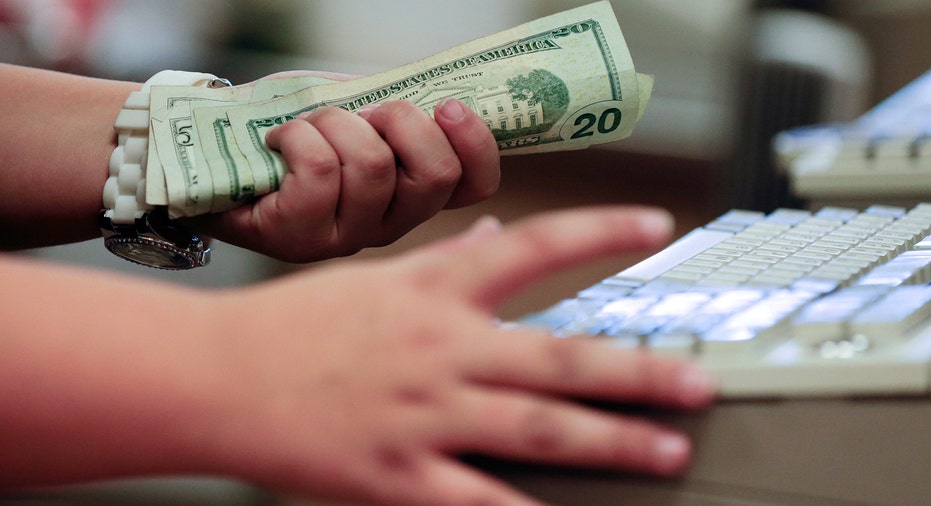 Personal income and savings levels were higher in April, boosting hopes economic growth in the second quarter would bounce back from a slower rate in the first three months of the year.
Reflecting increases in private wages and salaries, personal income levels in April rose by $58.4 billion, or 0.4% from the month prior, data from the Commerce Department showed Tuesday. Personal consumption, meanwhile, increased by $53.2 billion, or 0.4% during the same period, the fastest pace in four months, helped primarily by spending on both durable and non-durable goods, as well as recreational goods, cars and gas.
Figures from March were also revised higher.
Meanwhile, the closely-watched core personal consumption expenditures index, which excludes volatile food and energy components and is eyed by the Federal Reserve as it anticipates further increasing short-term borrowing rates later this year, rose 1.5% from the same period the year prior, falling a tick from 1.6% in March, still below the central bank's 2% target. The Federal Open Market Committee – the Fed's policy-setting arm – earlier this month said they believe slowing inflation is temporary, though, and likely won't deter the committee from raising rates later this year.
Tuesday's data underscore an improving economic growth trend in the second quarter from the first, which was hit by lower levels of consumer spending -- a component that makes up more than 70% of overall growth.
The first-quarter growth rate was revised up to 1.2% last week from a prior reading of 0.7% as business investment and consumer spending levels hit higher levels than previously thought. The first of two revisions put the economic growth rate at the weakest pace since the first quarter of 2016, but were above Wall Street expectations.
With income growth expanding at a "solid" pace alongside a labor market that is near full employment, consumer spending will likely continue to lead economic growth in 2017, said PNC Chief Economist Gus Faucher.
"Income growth is powering gains in consumer spending. Spending growth was particularly strong for recreational goods and vehicles in April, an indication that consumers are feeling more confident. Low interest rates and rising household wealth are also positives for consumer spending," he said.