In Order to Succeed, Twitter Must First Kill This Myth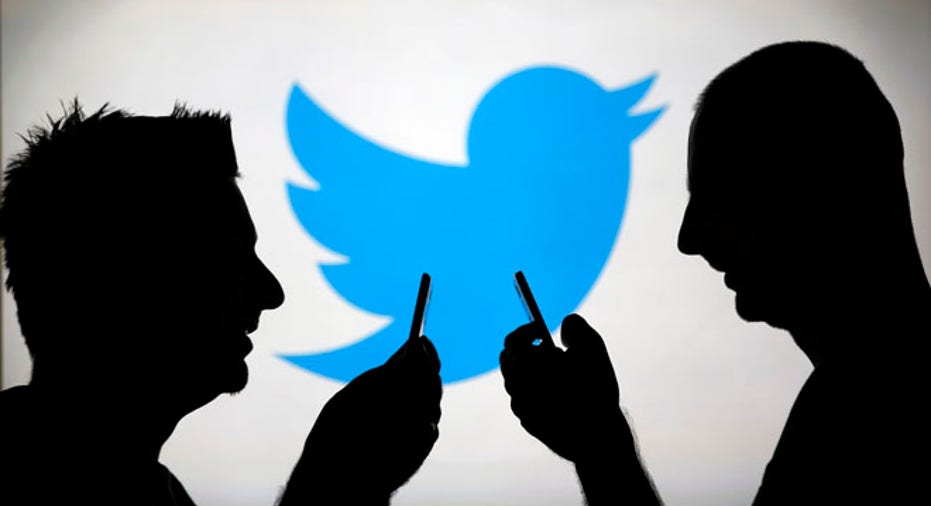 Equity traders appear to be cautiously optimistic as we head toward the 2 p.m. EDT release of the Federal Reserve's statement from its August monetary policy meeting. The and the broader are up0.54% and 0.47%, respectively, at 1 p.m. EDT. The Nasdaq Composite was up0.17%. Following the release of its second-quarter results yesterday, shares of Twitter are not faring as well, falling 13.72% (see below).
Source: Twitter.
is holding it backYesterday, I warned that "the odds are good that we'll witness a significant price move [in Twitter's stock] tomorrow in reaction to this afternoon's results (furthermore, I think the odds are skewed toward a downward move)." I wasn't disappointed:After shooting up 12% in after-hours trading, the shares then fell more than 10% after CFO Anthony Noto said that, although he's "confident" Twitter can reach a mass market audience, that may take "a considerable period of time." "Forever" is more like it.
Interim CEO Jack Dorsey raised the ante, saying he would spare no sacred cows to make Twitter "the first thing everyone in the world checks when they start their day." That sort of remark makes him sound delusional. The very notion of Twitter as mainstream application is the first sacred cow he ought to be sacrificing.
Unfortunately, Mr. Dorsey's statement is simply the latest in a series of grandiose goals and forecastsTwitter has produced.
In 2009, leaked notes from a Feb. 2009 internal strategy meeting set out the goal of Twitter becoming nothing less than the "pulse of the planet" by being "1st to a billion [users]."
In 2012, Twitter's then vice president of products and director of product management, Satya Patel, said,"everything we are doing is oriented around getting to 2 billion users," adding that"success is if everybody in the world wakes up and checks Twitter." Sound familiar?
Back on Earth, Twitter reported yesterday that monthly active users rose by an anemic 1% quarter-over-quarter to 304 million (excluding users who access Twitter exclusively via text message), with flat user growth in the U.S.By comparison, Facebook (NASDAQ: FB) had 1.44 billion monthly active users at the end of March (it will provide updated user numbers tomorrow).
Mr. Patel left Twitter a few months after having made that statement after 15 months at the company. On a related note, Twitter's product management function appears to have experienced high turnover at the top. Just prior to yesterday's earnings release, two senior executives announced (via Twitter, naturally) that they are leaving the company: vice president of product management ChristianOestlien and product director Todd Jackson.
Oestlin has spent fewer than two years at the company, while Jackson, who co-founded a company that was acquired by Twitter, has been there roughly 15 months. I think part of the reason for this turnover is thatexecutive management has yet to clearly define what it wants the company to be.
As I wrote yesterday:
Jack Dorsey appears unable or unwilling to abandon Twitter's internal myth of the mainstream application; unfortunately, he looks to be vying to remain chief executive on a permanent basis. The board is said to favor an internal appointment, the other main candidate being president of global revenue and partnerships Adam Bain. It would probably be easier for an outside hire to slay a notion that is confusing the company and its investors.
The article In Order to Succeed, Twitter Must First Kill This Myth originally appeared on Fool.com.
Alex Dumortier, CFA, has no position in any stocks mentioned. The Motley Fool recommends Facebook and Twitter. The Motley Fool owns shares of Facebook and Twitter. Try any of our Foolish newsletter services free for 30 days. We Fools may not all hold the same opinions, but we all believe that considering a diverse range of insights makes us better investors. The Motley Fool has a disclosure policy.
Copyright 1995 - 2015 The Motley Fool, LLC. All rights reserved. The Motley Fool has a disclosure policy.