In First Time Since '74, U.S. Reveals Saudi Treasury Stake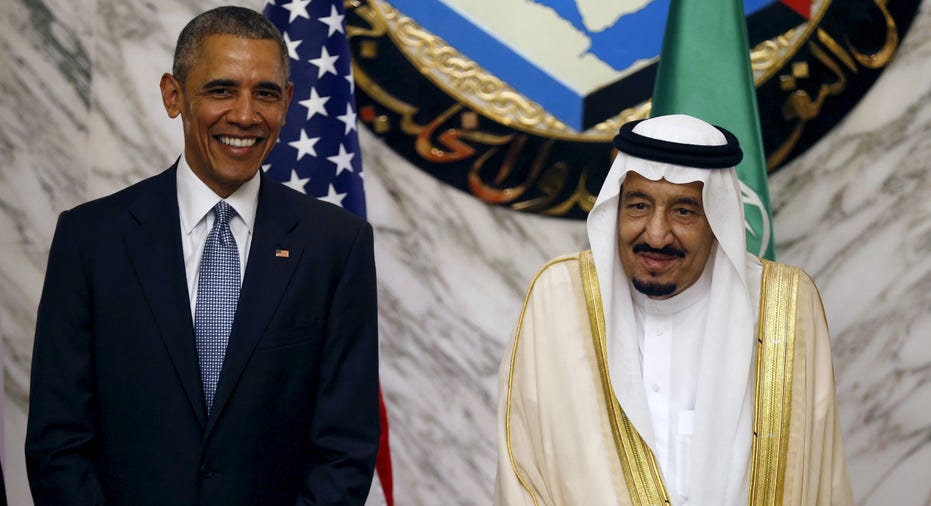 WASHINGTON (AP) — Foreign holdings of U.S. Treasury securities rose in March, with the Treasury Department revealing for the first time in four decades how much Saudi Arabia owns.
In its latest report, Treasury said Monday that that total holdings increased 0.8 percent to a record $6.29 trillion. The figure climbed even though China, the largest holder of Treasury debt, trimmed its portfolio by 0.6 percent to $1.24 trillion.
For the first time since 1974, when the government began releasing data on foreign ownership of Treasury securities, the report broke out ownership for specific countries that it had always lumped together such as "oil exporting nations" and "Caribbean banking centers."
The report showed that Saudi Arabia in March held $116.8 billion in Treasury debt, down 2.5 percent from February.
A Treasury spokesperson said that the decision to start listing Saudi Arabia's holdings separately was not linked in any way to recent warnings from the government of Saudi Arabia.
Last month Saudi Arabia said that it could begin selling off its U.S. investments if Congress passes a law allowing the country to be held responsible in U.S. courts for any role in the Sept. 11, 2001, terrorist attacks.
The break-out of the investments held by Saudi Arabia makes the country the 13th largest foreign holder of Treasury securities. The Cayman Islands, which previously was included in a grouping of Caribbean banking centers, ranks No. 3, behind China and Japan. It held $265 billion in March, up 3.9 percent from February.
Treasury spokesperson Whitney Smith said de-grouping certain countries is an effort to make the data more useful.
"We concluded that it was consistent with transparency and the law to disclose the data in a disaggregated fashion," Smith said in a statement.
The new report showed that Japan, the second largest foreign holder of debt, increased its holdings by 0.4 percent to $1.14 trillion in March.
The $6.29 trillion in total foreign holdings of Treasury debt was a modest 1.9 percent higher than a year ago.
Of that total, 65 percent is held by foreign governments, primarily central banks.
The national debt now stands at $19.16 trillion. With the federal budget deficit projected to grow over the next decade, the United States will need to see continued strong foreign demand for Treasury debt to help finance its growing borrowing needs.