In ceremonial budget speech, Dutch king sees strong economy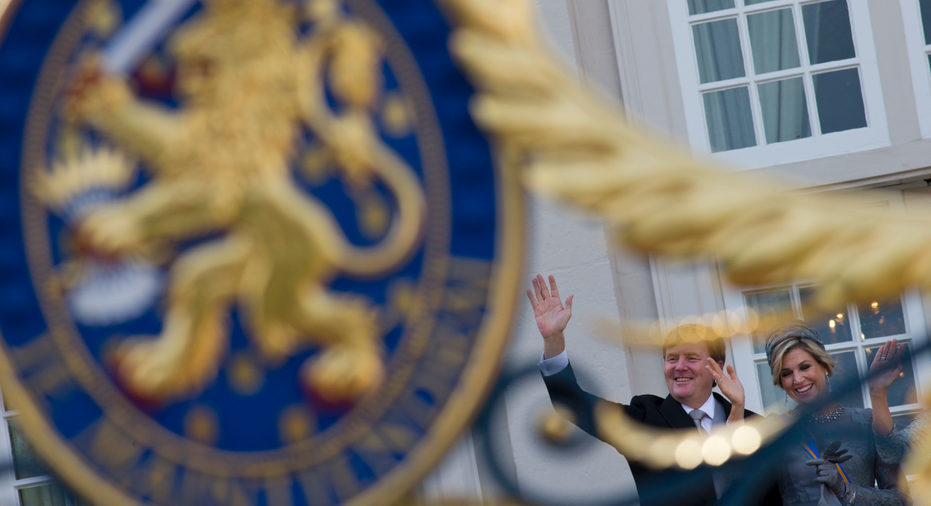 The Dutch economy is forecast to grow by a robust 3.3 percent this year and 2.5 percent in 2018, the Dutch king said Tuesday in a speech - written by the government - to open the parliamentary year.
"After a number of difficult years we are again seeing a flourishing economy and healthy public finances," King Willem-Alexander told a joint sitting of both houses of the Dutch Parliament. "But not everyone is feeling the impact of this economic growth sufficiently in their daily lives. It is important that more people profit from this prosperity."
The speech contained no major policy announcements as the two-party government has been in caretaker mode since elections in March and Prime Minister Mark Rutte is still in negotiations to form a new coalition.
However, the king said the government would invest more in intelligence agencies, counterterrorism and cybersecurity. It will also set aside money to fund the possible prosecution in Dutch courts of suspects in the downing of Malaysia Airlines Flight 17, which was shot down over Ukraine in 2014 killing all 298 people - many of them Dutch - on board.
On a day of pageantry and tight security, Willem-Alexander and Queen Maxima rode in a horse-drawn carriage from the Noordeinde Palace to Parliament and back again. Thousands of people lined the route to catch a glimpse of the royal couple.
Police installed temporary barriers to block roads near the route and officers patrolled the city as crowds, many wearing orange hats and scarves, cheered the royals.
Hague Mayor Pauline Krikke told Dutch broadcaster NOS that her city was "taking appropriate measures, both visible and invisible" to boost security.
Willem-Alexander also used the speech to offer support to the Caribbean territories of St. Maarten, Saba and St. Eustatius after they were devastated this month by Hurricane Irma. The territories were braced Tuesday for another Category 5 storm, Hurricane Maria, to pass.
"The government will do all in its power to alleviate the islands' acute distress," Willem-Alexander said. "The Caribbean part of the kingdom will not stand alone as it faces the task of reconstruction."