In a Sullen Market, Here Are 2 Tales of Excess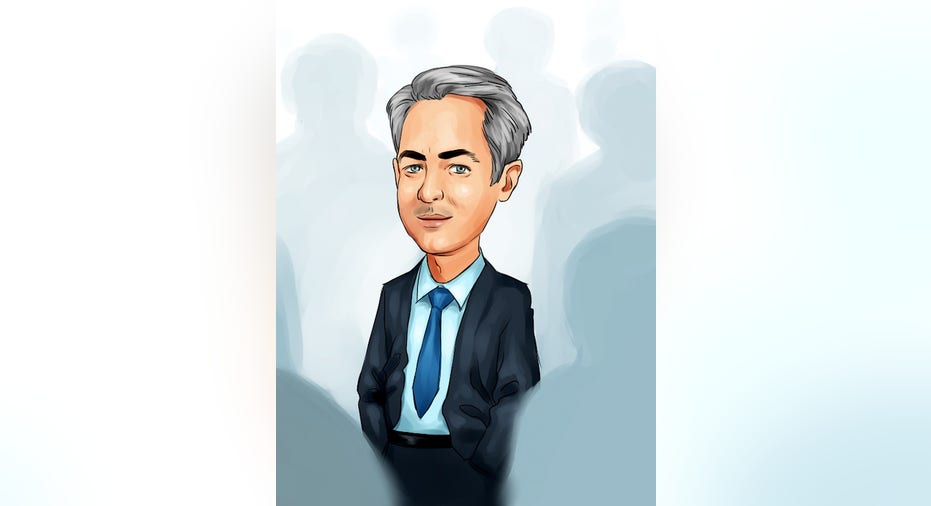 Pershing Square's Bill Ackman. Image source: Insider Monkey. Re-published under CC BY-ND 2.0.
U.S. stocks are lower in early afternoon trading on Tuesday, with theS&P 500and theDow Jones Industrial Average (DJINDICES: $INDU)down 0.40% and 0.66%, respectively, at 12:20 p.m. ET. Market-watchers are citing disappointing quarterly results from Walt Disney Co. as a factor.
Are we at the top?Last Friday, I flagged the planned offering of a Manhattan condominium for $250 million by Vornado Realty Trust as a possible unintended consequence of the ultra-low interest environment in which developed economies have been mired in the post-crisis era.
However, it seems that particular pocket of excess may be nearing (or past) a top. This morning's The Wall Street Journal asks, "Is the Boom Ending for Manhattan's Luxury Condos?"
One57, the first ultra-luxury condominium tower to break ground on "Billionaires' Row," a stretch of West 57thStreet, set the current record for the most expensive single residence sale in New York City ($100.4 million) at the beginning of 2015.
The ultra-wealthy are said to be relatively immune to the economic cycle, and that may be true as far as their lifestyle goes, but it doesn't necessarily hold for their animal spirits.
$7.5 billion to split between just five investors!And speaking of excess, institutional Investor's Alpha magazine just released its 2016 Rich List, which ranks the world's top-earning hedge fund managers. Alpha estimates that the top five earners took home $7.4 billion last year -- topping Goldman Sachs' annual profits by over a billion dollars. Not a bad year for those individuals whose good fortune is enduring; four of the five also made the top five in the previous year's ranking (and held the same spot). No mean reversion for these fellas, thank you very much.
The highly (in)visible exception is high-profile activist investor Bill Ackman, who dropped out of the top five after he recorded what he described to his investors as "the worst performance year in Pershing Square's history, even worse than 2008 during the financial crisis, when the funds declined by 12% to 13%."
The main contributor to that underperformance was a huge bet on Valeant Pharmaceuticals International Inc that went disastrously wrong after the company attracted a firestorm from regulators, politicians, and short-sellers that has upended its entire business model -- the stock is now down 89% relative to last year's all-time high.
Ackman has joined Valeant's board, along with another Pershing Square representative, in the hope of salvaging his investment, but he admitted last week that he regrets the investment -- how could he not? If he had only followed his own investing rules regarding the type of businesses he looks for, he would not now be the object of so much schadenfreude on the part of the many people he has rubbed the wrong way over the years.
The article In a Sullen Market, Here Are 2 Tales of Excess originally appeared on Fool.com.
Alex Dumortier, CFA, has no position in any stocks mentioned. The Motley Fool owns shares of and recommends Valeant Pharmaceuticals. Try any of our Foolish newsletter services free for 30 days. We Fools may not all hold the same opinions, but we all believe that considering a diverse range of insights makes us better investors. The Motley Fool has a disclosure policy.
Copyright 1995 - 2016 The Motley Fool, LLC. All rights reserved. The Motley Fool has a disclosure policy.