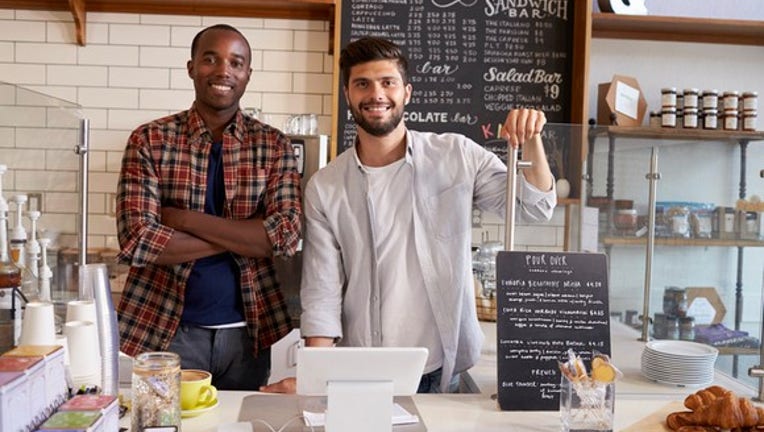 Stabilizing tax revenue as well as healthy expansion in the QuickBooks Online ecosystem helpedIntuit Inc.(NASDAQ: INTU)post brisk revenue improvement in the fiscal third quarter of 2017. In the company's earnings report, released Tuesday, management also felt confident enough to raise revenue and earnings guidance heading into the final quarter of the year. What's driving the momentum? In two words, burgeoning subscribers.
Intuit results: The raw numbers
| Metric | Q3 2017 | Q3 2016 | Year-Over-Year Change |
| --- | --- | --- | --- |
| Revenue | $2.54 billion | $2.30 billion | 10.4% |
| Net income | $0.96 billion | $1.02 billion | (5.9%) |
| Diluted earnings per share | $3.70 | $3.94 | (6.2%) |
Data source: Intuit 8-K filing.
What happened with Intuit this quarter?
Overcoming a weak opening of the 2017 U.S. tax season, Intuit was able to post a 10% gain in consumer tax revenue. During the prior sequential quarter, a lag in e-filed U.S. tax returns crimped volumes of the company's flagship tax product, TurboTax. However, as management relayed in an update in late April, filings recovered enough for TurboTax to post unit growth of 2% this tax season.
Total QuickBooks Online (QBO) users grew to 2.2 million subscribers. This marked a 59% leap over the prior year. While this number is impressive, it comes on the heels of a 49% subscriber increase in the second quarter of 2017 and a 41% subscriber gain in the first quarter.As the company continues to push its online small-business ecosystem, centered around QBO, the pace of subscriber additions isn't maturing yet -- it's accelerating.
Non-U.S. QBO subscribers expanded year over year by 70% to 433,000 subscribers, after posting a 61% gain in the second quarter.
Perhaps the most eye-opening growth was charted by QuickBooks Self-Employed, which doubled its user base in just one sequential quarter, reaching 360,000 subscribers versus the 180,000 recorded in the second quarter of 2017.
Part of this growth came courtesy of the TurboTax Self-Employed tax product. TurboTax Self-Employed has contributed over 160,000 customers to QuickBooks Self-Employed so far this year. On the company's earnings conference call, CEO Brad Smith revealed that 4 million TurboTax customers are self-employed tax filers. This provides a significant base of potential future customers for QuickBooks Self-Employed -- a tangible long-term revenue opportunity.
The third quarter, which covers the peak of tax season, traditionally generates most of Intuit's profit and operating cash flow each year. In the third quarter of 2017, Intuit produced its entire year-to-date profit of $947 million and substantially all of its year-to-date free cash flow of $1.7 billion. The organization used some of this excess cash to reduce debt by $650 million during the quarter, leaving $500 million in borrowings on the balance sheet.
The company repurchased $88 million worth of Intuit shares during the quarter, and also paid dividends in the amount of $88 million. Intuit has $1.9 billion remaining on its current share repurchase authorization.
Intuit is enjoying a rapid uptake of its QuickBooks Self-Employed software. Image source: Getty Images.
What management had to say
Smith elaborated on Intuit's small-business ecosystem strategy during the earnings conference call on Tuesday. While QBO stand-alone offerings such as QuickBooks Self-Employed are enjoying rapid growth, success is still predicated on international expansion of QBO online subscriptions:
Moving forward
Taking into account the third quarter's strong showing, Intuit raised full-year guidance for QBO subscriber additions. Management now expects QBO subscribers to reach 2.3 million by the fiscal year-end. Given the software's recent expansion rate, this shouldn't be hard to achieve.
More significantly, the organization raised full-year revenue guidance from a 7%-9% growth range to a new band of 9%-10%. In dollar terms, the 2017 top line is now expected to land between $5.13 billion to $5.15 billion.
Following the revenue tweaks, Intuit has tightened the bottom of its diluted earnings-per-share range, from $3.47 to $3.55. The top of the projected EPS range remains at $3.57. With the uncertainty of tax season now in the rearview mirror, the odds will favor management delivering earnings fairly close to these benchmarks next quarter.
10 stocks we like better than IntuitWhen investing geniuses David and Tom Gardner have a stock tip, it can pay to listen. After all, the newsletter they have run for over a decade, Motley Fool Stock Advisor, has tripled the market.*
David and Tom just revealed what they believe are the 10 best stocks for investors to buy right now... and Intuit wasn't one of them! That's right -- they think these 10 stocks are even better buys.
Click here to learn about these picks!
*Stock Advisor returns as of May 1, 2017
Asit Sharma has no position in any stocks mentioned. The Motley Fool owns shares of and recommends Intuit. The Motley Fool has a disclosure policy.