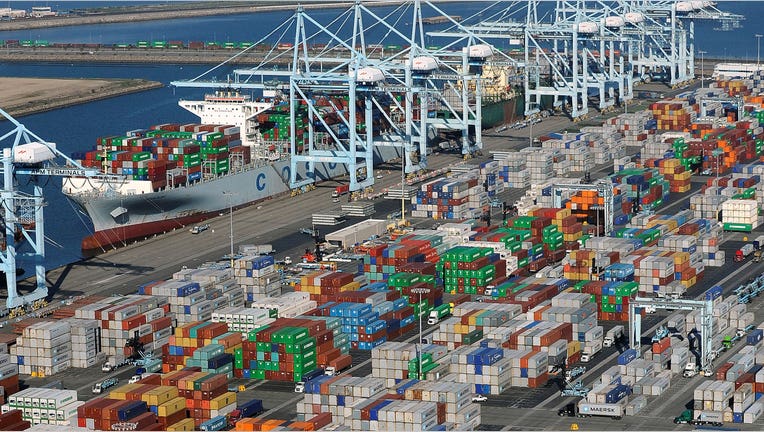 U.S. import prices fell for the first time in six months in August on declining petroleum and food costs, pointing to a tame inflation environment that could encourage the Federal Reserve to keep interest rates steady next week.
The Labor Department said on Wednesday import prices decreased 0.2 percent in August after an unrevised 0.1 percent gain in July. Last month's drop was the first since February.
Economists polled by Reuters had forecast import prices slipping 0.1 percent in August. In the 12 months through August, import prices fell 2.2 percent, the smallest decrease since October 2014, after declining 3.7 percent in July.
Import prices have been constrained by a strong dollar and cheap oil. That, together with sluggish wage growth have left inflation persistently running below the Fed's 2 percent target.
August's weak inflation reading added to a slowdown in job growth and soft manufacturing and services sectors surveys in reducing the likelihood of an interest rate hike at the Fed's Sept. 20-21 policy meeting.
Fed Governor Lael Brainard said on Monday she wanted to see stronger consumer spending data and signs of rising inflation before raising interest rates.
The U.S. central bank lifted its benchmark overnight interest rate at the end of last year for the first time in nearly a decade, but has held it steady since amid concerns over persistently low inflation.
Last month, imported petroleum prices declined 2.8 percent after decreasing 3.6 percent in July. Import prices excluding petroleum were unchanged after climbing 0.5 percent in July.
Prices for imported capital goods were unchanged, while the cost of imported automobiles fell 0.2 percent. Imported consumer goods prices excluding automobiles slipped 0.1 percent and the cost of imported food decreased 0.5 percent last month.
The report also showed export prices fell 0.8 percent in August. That was the biggest drop since January and followed a 0.2 percent increase the prior month. Export prices were down 2.4 percent from a year ago.
(Reporting By Lucia Mutikani; Editing by Andrea Ricci)