ImmunoGen, Inc. Begins FORWARD I, Investors Wait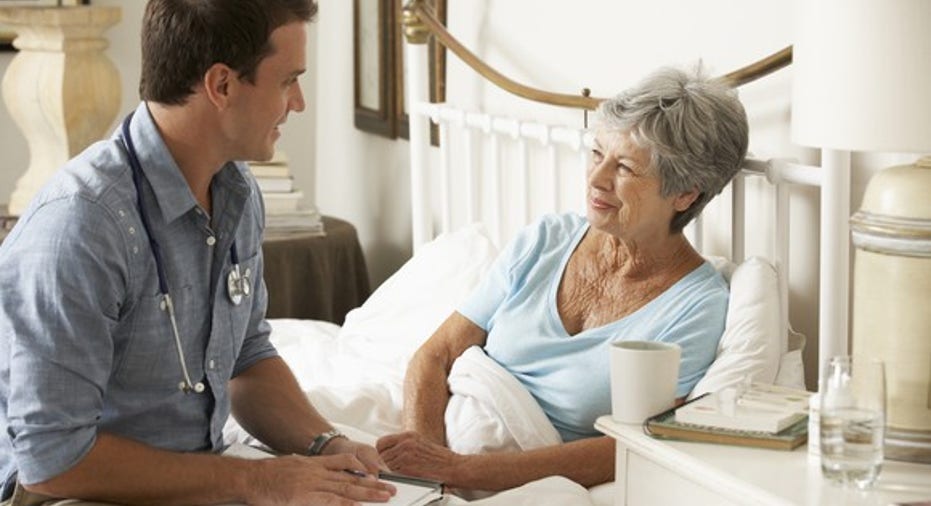 ImmunoGen (NASDAQ: IMGN) released first-quarter earnings on Friday, but with the lack of revenue from drugs on the market, the focus was on the company's pipeline.
ImmunoGen results: The only number that really matters
Data source: ImmunoGen. Quarter designations based on calendar year because ImmunoGen changed its fiscal year in 2016.
What happened with ImmunoGen this quarter?
In January, the company started the phase 3 trial called FORWARD I that's required to get marketing approval for mirvetuximab soravtansine. The trial has more than 40 clinical trial sites enrolling patients, on its way to 100 sites before the end of the year. The more sites, the faster the enrollment, the faster the trial can readout.
At the Society of Gynecologic Oncologymeeting in March, ImmunoGen presented expanded phase 1 data for mirvetuximab soravtansine that showed archival tumor tissue can be used to identify patients with FR alpha positive platinum-resistant ovarian cancer, like the company is doing in its FORWARD I trial.
ImmunoGen's partners are moving along, with Bayer completing enrollment of its phase 2 trial testing anetumab ravtansine for the treatment of mesothelioma and Takeda advancing an antibody drug conjugate with a DNA-alkylating payload into preclinical development.
Image source: Getty Images.
What management had to say
Management is expecting the FORWARD I clinical trial to read out in early 2019, but the current cash in the bank will only fund company operations into the second quarter of 2018. Mark Enyedy, ImmunoGen's president and CEO, has a plan -- multiple plans, actually -- for raising additional capital:
Acute myeloid leukemia (AML) is a competitive space, with Seattle Genetics (NASDAQ: SGEN) having an antibody drug conjugate to treat the disease. But chief scientific officer and EVPRichard Gregory thinks ImmunoGen's antibody drug conjugate, IMGN779,has a distinct advantage:
Looking forward
The next value-driving opportunity for ImmunoGen will come next month at the American Society of Clinical Oncology (ASCO) meeting. Investors will get to see pooled data from phase I trials usingmirvetuximab soravtansine as a monotherapy, which will hopefully add to investors' confidence that FORWARD I will be successful. ImmunoGen will also present data from FORWARD II, a trial combiningmirvetuximab soravtansine with other cancer drugs. If positive -- and some of the combinations likely are since management has already indicated that it's moving forward with them -- it will give some confidence thatmirvetuximab soravtansine is active, and it'll also provide a backup plan if the monotherapy doesn't work.
Beyondmirvetuximab soravtansine, investors can look forward to phase 1 data forIMGN779 in AML in the middle of this year. And in the third quarter, ImmunoGen plans to file an investigational new drug application forIMGN632, which will allow the company to start clinical trials in multiple blood cancers.
10 stocks we like better than ImmunoGenWhen investing geniuses David and Tom Gardner have a stock tip, it can pay to listen. After all, the newsletter they have run for over a decade, Motley Fool Stock Advisor, has tripled the market.*
David and Tom just revealed what they believe are the 10 best stocks for investors to buy right now...and ImmunoGen wasn't one of them! That's right -- they think these 10 stocks are even better buys.
Click here to learn about these picks!
*Stock Advisor returns as of May 1, 2017.
Brian Orelli has no position in any stocks mentioned. The Motley Fool recommends ImmunoGen and Seattle Genetics. The Motley Fool has a disclosure policy.