IMF Reduces Forecast for U.S. Economic Growth This Year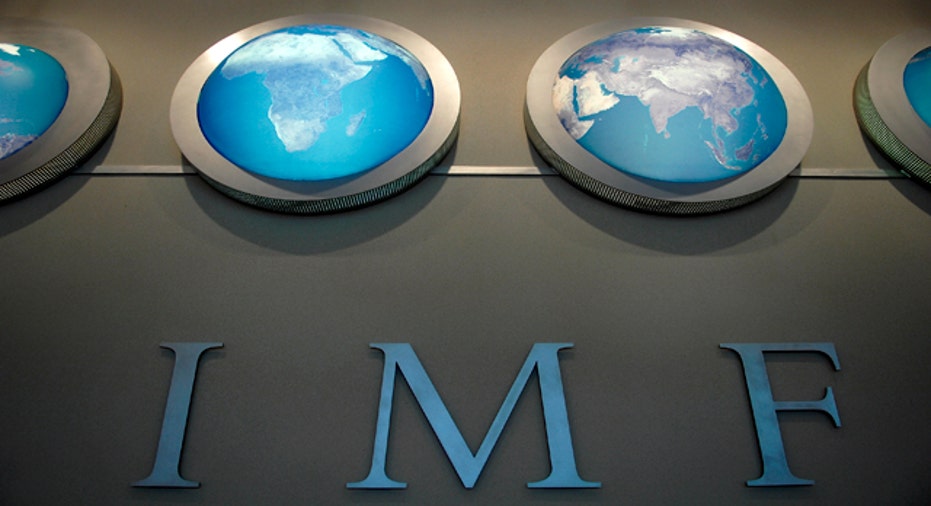 The International Monetary Fund is downgrading its forecast for the U.S. economy this year and warns that political discontent threatens global growth.
The IMF on Tuesday cut its estimate for U.S. economic growth in 2016 to 1.6 percent from the 2.2 percent it had predicted in July. The American economy grew 2.6 percent in 2015.
The fund's dimmer outlook for the U.S. occurs even as the Federal Reserve is thought to be preparing to raise interest rates in December.
The U.S. economy has been sputtering since late last year. The main culprit is weak business investment. The fund blames the U.S. investment drought on cutbacks in the energy industry, a strong dollar that's depressing exports and "policy uncertainty" surrounding the November elections.
The IMF says weakness in the U.S. is offset by improving prospects among developing economies. Commodity prices have stabilized after last year's free fall, which badly damaged developing countries that export raw materials such as iron ore and copper. The fund left unchanged its forecast for overall global growth this year at a lackluster 3.1 percent.
"Global growth remains weak," said IMF chief economist Maurice Obstfeld.
The IMF warns that populist discontent — reflected in Britain's vote in June to leave the European Union and the rise of Donald Trump in the United States — could cause countries to retreat from global trade, weakening worldwide growth.
The fund increased its forecast for India to 7.6 percent growth, fastest among the world's major economies. And it upgraded the outlook for Russia — though it still expects the Russian economy to contract 0.8 percent this year as it contends with low oil prices and sanctions for its aggression in Ukraine. The IMF left unchanged its forecast for 6.6 percent growth in China, the world's second-biggest economy.
Pulled down by slower expected growth in the United States, the world's advanced economies are expected to grow 1.6 percent this year, down from the 1.8 percent the fund forecast in July. But the IMF upgraded its forecast for Japanese growth to 0.5 percent this year and for the 19 countries that use the euro currency to 1.7 percent.
The fund's outlook for the United States is a bit gloomier than other private forecasts. Members of the National Association for Business Economics, for example, expect the U.S. economy to grow 1.8 percent.
The Fed has signaled that it is likely to raise U.S. interest rates at its December meeting. Investors put the likelihood of a December rate hike at 63 percent, according to figures from the CME Group.
The American labor market has remained solid despite unimpressive economic growth. Employers have added a healthy 204,000 jobs a month the past year, and the unemployment rate is at 4.9 percent, close to what economists consider full employment.