IMF Chief Christine Lagarde to Run for Second Term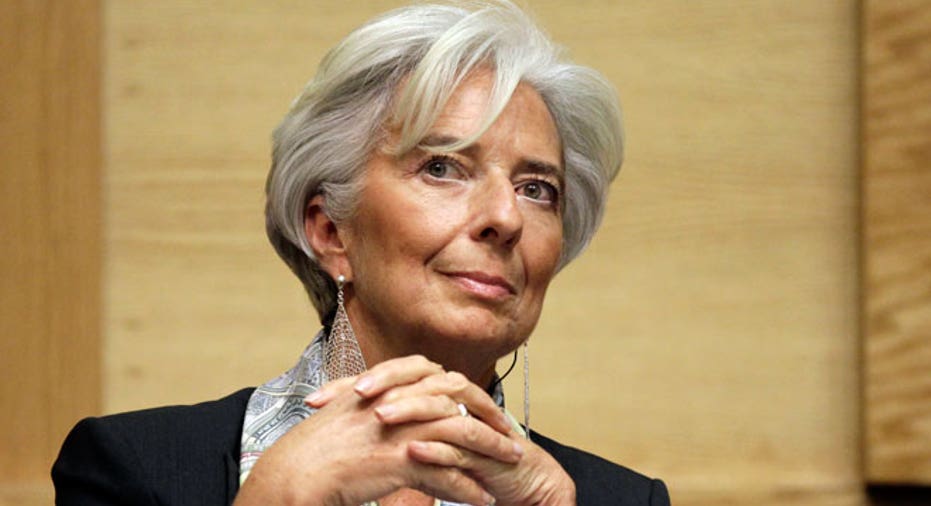 International Monetary Fund chief Christine Lagarde said Friday she is running for a second term to lead the Washington-based institution and has received backing from some of the world's major economies to keep the job.
"I am a candidate for a second term," Ms. Lagarde said in an interview on French television. "I have had the honor since the opening of the procedure to receive support from France, Germany, Great Britain, China, Korea, Mexico."
While the U.S., the IMF's largest shareholder, has yet to formally back her bid for another term, she said Vice President Joe Biden and other officials in the U.S. government have praised her performance at the head of the institution over the past five years.
Ms. Lagarde, a former French finance minister, took over the job in July 2011, replacing Dominique Strauss-Kahn after the French politician was arrested in New York on charges of sexually assaulting hotel maid Nafissatou Diallo. He denied the charges and the case was later dropped, but not before he resigned from the IMF.
Ms. Lagarde's term as IMF chief came at the height of the eurozone's sovereign-debt crisis. She led the institution as it managed three bailouts, for Ireland, Portugal and, most controversially, Greece.
The Greek bailout, first negotiated by Mr. Strauss-Kahn, has long drawn complaints from the IMF's developing nation shareholders, who argued the fund was lending too much to Greece and should instead have insisted on the government's creditors accepting large losses. Ms. Lagarde succeeded in negotiating a restructuring of Greek debt with the rest of the eurozone in 2012, but it wasn't enough to allow the Greek government to return to financial markets.
Now the eurozone and Greece are preparing to negotiate another restructuring of Greece's debt, prodded by Ms. Lagarde, who made the restructuring a condition for the IMF to participate in the latest bailout for Greece.
Ms. Lagarde's first term at the IMF has also coincided with a long-running legal dispute between French entrepreneur and former politician Bernard Tapie and the French state. A French judicial commission in December ordered Ms. Lagarde to stand trial for alleged negligence over a decision she made on the matter while finance minister of France.
Ms. Lagarde has asked her lawyers to appeal the order and the IMF's Executive Board has repeatedly expressed its confidence in her ability to do her job.
Write to Matthew Dalton at Matthew.Dalton@wsj.com