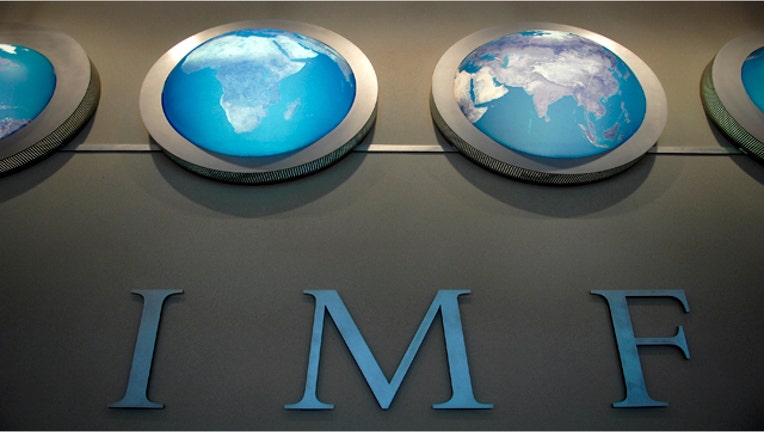 The International Monetary Fund is playing a behind-the-scenes role in helping to resolve the euro zone debt crisis but stands ready to extend credit to troubled European economies if it is asked to do so, Managing Director Christine Lagarde said Friday.
Lagarde, in Brazil on the last leg of a Latin American tour to drum up support for greater cooperation in addressing the global financial turmoil, also urged Europe to act swiftly to come up with a ``collective, comprehensive'' solution to the zone's debt and fiscal woes.
Otherwise, she said, Europe runs the risk of sinking into a ''lost decade'' similar to the 1980s in Latin America, when a string of debt defaults from Brazil to Mexico plunged the region into a holding pattern of stagnant economic growth.
Lagarde, who was fielding questions from an audience of Brazilian economists and entrepreneurs on a TV show that will be aired by Brazil's Globo News on Saturday, used the occasion to urge Europe to address the crisis with ``fiscal consolidation and structural reforms.''
``What we need to see is fiscal consolidation that is anchored, that is determined, that cannot be reversed,'' she said, speaking in English.
Asked why the IMF was not doing more to ease the turmoil in Europe by extending emergency credit lines to debt-ridden economies like Italy and Spain, Lagarde said the Fund stood ready to help if it were asked to do so.
``To my knowledge, that has not been requested,'' she said. ''I'm very happy if the IMF is in the middle of it, but in an effective way, not necessarily a visible way.''
Lagarde did not address reports that the IMF has already started preliminary discussions with Italy about financial support to help the new Italian government cope with the euro zone debt crisis.
Leaders in Europe are scrambling for a definitive end to a spreading debt crisis that is dragging down global growth and could even spell the end of the 17-nation euro zone.
World stocks and European bonds have recovered this week on more assertive steps from the euro zone that aims for tougher budget controls while opening the door for more aggressive action from the European Central Bank.
European countries are mulling channeling more resources to the IMF to help fight the crisis, an idea initially proposed by Brazil as part of its long-sought quest to increase its sway in the global lender and shield its economy.
Lagarde, a former French finance minister, said virtually no one anticipated the gravity of the European crisis, which will ``undoubtedly'' drag down the IMF global growth outlook.
``Economic cycles are one things, economic crises are a different beast,'' she said.
STIMULUS, PROTECTIONISM AHEAD?
Major emerging economic powers are ``worlds apart'' from euro zone countries, Lagarde said while praising Brazil's economic management for leaving the country better prepared than many to weather contagion.
The crisis has boosted the role of emerging economies on the world stage, but could also prompt some to take protectionist measures, Lagarde said.
Brazil's President Dilma Rousseff unveiled a flurry of measures Thursday to boost consumption and lending in Latin America's biggest country as the economy slows sharply from red-hot growth of 7.5 percent last year.
The Brazilian central bank has lopped 150 basis points off its key Selic rate even as inflation remains above the bank's target range of 6.5 percent.
Other rapidly-growing nations have also started moving to counter the global slowdown that is seen hitting commodity prices and choking trade worldwide.
The world's top commodity consumer, China, Wednesday cut bank reserves requirements in a policy shift that came as major central banks moved hurriedly to provide cheaper funding to European banks facing a credit crunch.
Brazil and other emerging countries have said they are willing to boost the IMF's war chest to help solve a crisis in Europe that is threatening their own growth.
However, the amount of resources available to help debt-laden European countries remains a question mark.
China on Friday played down any hopes for a big bail out, saying Europeans should not expect the world's No. 2 economy to use a big portion of its reserves to rescue indebted countries.
Major emerging-market countries could decide on the amount of additional financing to the IMF before a Group of 20 meeting in February, Brazilian officials have said. (Writing by Alonso Soto and Todd Benson; Editing by Andrea Ricci and Andrew Hay)