Imagination Technologies Group plc Scales Back MIPS Ambitions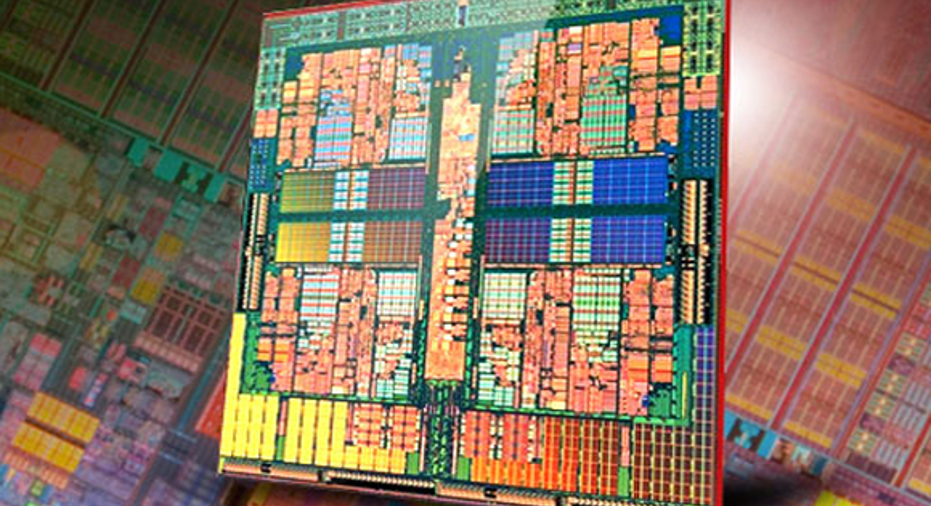 Image source: Imagination Technologies.
Semiconductor intellectual property specialist, Imagination Technologies , recently announced financial results for its most recent year and, as expected, they weren't pretty. The company swung to a loss of 61.5 million GBP (around $80 million at current exchange rates), down significantly from an operating profit of 5.7 million GBP (about $7.42 million at current exchange rates).
The company previously announced several restructuring actions that it hopes will help it return to profitable growth in time.
In its most recent earnings release, new CEO Andrew Heath outlined the company's new strategy going forward. One part of this new strategy that stood out in particular was that the company appears to be scaling back its ambitions for its core MIPS processor intellectual property business.
Big ambition before
Imagination acquired the assets of a processor intellectual property company known as MIPS back in 2012. MIPS developed and licensed processor intellectual property just like ARM Holdings does, although it was not anywhere near as successful as ARM has been.
Imagination's stated goal in buying MIPS and continuing to develop MIPS-based processors was essentially to become a credible competitor in the processor intellectual property licensing game. At one point, Imagination's former CEO Hossein Yassaie publicly claimed that Imagination's goal with MIPS was to grab 25% of the CPU IP market.
More modest ambitions today
Imagination was quite candid in the investor presentation accompanying its most recent earnings report that the MIPS architecture faces "relative eco-system weakness." Presumably, the company is referring to its weakness vis--vis ARM Holdings in CPU IP licensing and possibly even Intel in some key markets.
As a result, the company is essentially retreating to the market for "embedded processors and areas [that] can exploit multi-threading and virtualisation capabilities."
Imagination says that it would like to keep its "strong market share" in "networking, routers, [digital TV]/[set top box] and digital home markets."
Beyond those segments, the company hopes to "grow in mobile in embedded processors, such as modems." This is an important distinction, as previously the company had hoped to take share from ARM in terms of the applications processors that actually ran the operating system and apps.
Gaining traction there would have been difficult as the vast majority of software on mobile devices is designed for the ARM architecture first and foremost. Given that, as well as the fact that all of the major mobile applications processor makers deploy ARM IP, Imagination probably believes that material share gains at this point against ARM may simply be unrealistic.
However, embedded processors inside of components such as the modem run specialized operating systems/firmware that's not exposed to app developers. This means that as long as the modem maker writes its code to run on MIPS, it shouldn't be too much of a hassle to switch from, say, ARM to MIPS.
Beyond those markets, Imagination aims to go after nascent Internet of Things (IoT) markets. The company cites industrial IoT and smart buildings/cities as examples.
And, finally, the company plans to continue to go after the market for automotive-bound silicon.
A reasonable strategy
Scaling back its ambitions and trying to succeed in markets that are amenable to the MIPS architecture is a reasonable move for Imagination, particularly given its current business/financial situation.
Imagination isn't likely to ever achieve the kind of success/reach with the MIPS architecture that ARM Holdings has with its ARM architecture, but at this point it's important for Imagination to simply do the best that it can within the set of constraints it's working with.
The article Imagination Technologies Group plc Scales Back MIPS Ambitions originally appeared on Fool.com.
Ashraf Eassa owns shares of Intel. The Motley Fool recommends Intel. Try any of our Foolish newsletter services free for 30 days. We Fools may not all hold the same opinions, but we all believe that considering a diverse range of insights makes us better investors. The Motley Fool has a disclosure policy.
Copyright 1995 - 2016 The Motley Fool, LLC. All rights reserved. The Motley Fool has a disclosure policy.