Illumina Inc. Meets Earnings Expectations Thanks to Solid Service Revenue Growth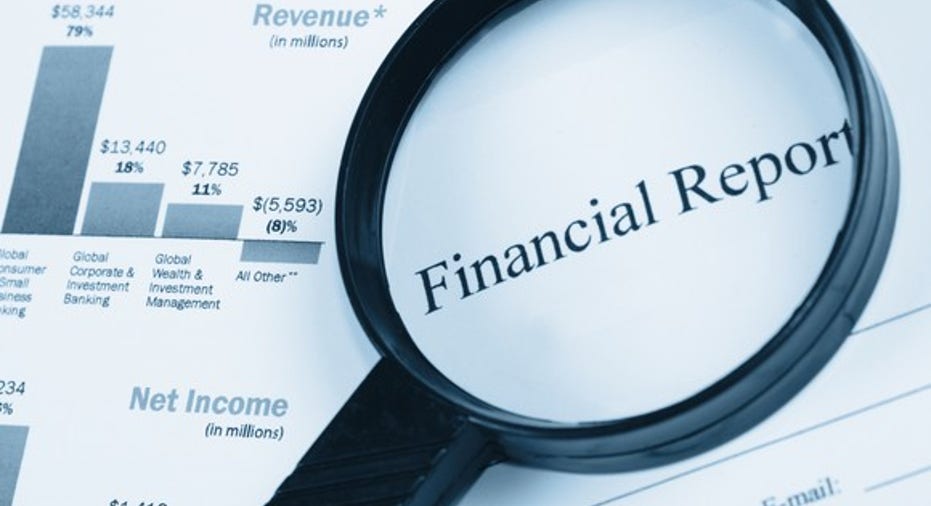 Shareholders enjoyed a pleasant surprise when lllumina Inc. (NASDAQ: ILMN) reported its fourth-quarter and full-year 2016 results three months ago. Increased revenue fromsequencing consumables and microarrays helped the gene-sequencing leader.
Illumina announced its first-quarter 2017 results after the market closed on Tuesday. Did the good news continue for the company? Here are the highlights.
Image source: Getty Images.
Illumina results: The raw numbers
| Metric | Q1 2017 | Q1 2016 | Year-Over-Year Change |
| --- | --- | --- | --- |
| Sales | $598 million | $572 million | 4.5% |
| Net income from continuing operations | $373 million | $90 million | 314.4% |
| Adjusted EPS | $0.64 | $0.71 | (9.9%) |
Data source: Illumina.
What happened with Illumina this quarter?
Illumina's first-quarter revenue came in above the company's guidance of $580 million to $595 million. The added boost came from service and other revenue, which increased 20% year over year to $107 million. The company reported product revenue in the first quarter of $491 million, up 1.7% from the prior-year period.
Net income improved tremendously on a GAAP basis. The primary cause was Illumina's sale of a portion of its interest in GRAIL, a company founded by Illumina to develop a simple DNA blood test that would allow detection of most forms of cancer early enough to be effectively treated.As part of this sale, Illumina's ownership interest in GRAIL dropped below 20%.
On a non-GAAP basis, however, Illumina's earnings per share slipped from the first quarter of 2016. The biggest reason behind this decline was a $138 million tax expense incurred in the first quarter due largely to the sale of part of Illumina's ownership in GRAIL. Still, though, first-quarter adjusted earnings per share came in near the upper end of the company's guidance provided in January.
The company's gross profit also fell in the first quarter to $368 million from $397 million in the prior-year period. Increased stock compensation expenses were the major cause of this decline.
Probably the biggest news for Illumina in the first quarter was the launch of its new NovaSeq system. Other major developments since the company's last earnings release included:
Launch of the VeriSeq non-invasive prenatal testing (NIPT) solution inEurope.
Contribution of more than 8,000 associations of somatic genetic alterations to the Clinical Interpretation of Variants in Cancer (CIViC) database.
Launch of the iHope Network, a consortium of institutions who have committed to providing clinical whole genome sequencing to underserved families.
What management had to say
Francis deSouza, Illumina's president and CEO, said, "We are pleased with our first quarter results. We are witnessing an exciting uptake of the NovaSeq platform with more than 135 orders placed in Q1, and look forward to the advancements in genomics this instrument will enable for years to come."
Looking forward
Illumina projects revenue growth in fiscal 2017 of10% to 12%. The company expectsGAAP earnings per diluted share of$5.26 to$5.36 for the year.Non-GAAP earnings per diluted share attributable are anticipated to be between$3.60and $3.70.
This guidance assumes that Illumina will grow revenue in the second quarter of around 7% year over year. Illumina thinks that second-quarter GAAP earnings per diluted share will come in between $0.56 and $0.61, with non-GAAP earnings per diluted share in the range of $0.65 to $0.70.
Many investors were likely hoping for better second-quarter results than what Illumina projected. However, the company warned earlier this year that the launch of NovaSeq could negatively impact financial results, particularly as customers slowed down consumables purchases as they waited to buy and implement the new systems.
The next few quarters will be something of a transition period for Illumina. There could be short-term pain as customers transition from HiSeq to NovaSeq. But the launch of the new system should lead to long-term gains for Illumina. The fact that more than 135 NovaSeq systems were ordered in the first quarter underscores that opportunity.
10 stocks we like better than IlluminaWhen investing geniuses David and Tom Gardner have a stock tip, it can pay to listen. After all, the newsletter they have run for over a decade, Motley Fool Stock Advisor, has tripled the market.*
David and Tom just revealed what they believe are the 10 best stocks for investors to buy right now... and Illumina wasn't one of them! That's right -- they think these 10 stocks are even better buys.
Click here to learn about these picks!
*Stock Advisor returns as of April 3, 2017
Keith Speights has no position in any stocks mentioned. The Motley Fool owns shares of and recommends Illumina. The Motley Fool has a disclosure policy.